Deadline: 1-Aug-22
The Occupational Safety and Health Administration (OSHA) is pleased to announce the Susan Harwood Training Grant (SHTG) Program: Capacity Building Developmental & Capacity Building Pilot.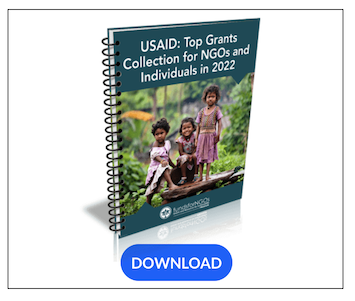 The Susan Harwood Training Grant Program aims to advance the job quality of the American workforce by providing disadvantaged, underserved, low-income, or other hard-to-reach, at-risk workers hazard awareness, avoidance, and control training to protect them from on-the-job hazards, and to inform workers of their rights and employers of their responsibilities under the OSH Act.
The program and this funding opportunity announcement prioritizes investment and funding to train workers and employers impacted by working in in high-hazard industries, industries with high fatality rates, or whose workforce has historically had disadvantaged access to occupational safety and health training, including young workers, temporary, minority, low literacy, limited English speaking, and other disadvantaged and hard-to-reach workers and worker communities.
Categories
The two grant categories are:
Capacity Building Developmental grants support and assist organizations that have established a capability to provide occupational safety and health training, education, training materials, and/or technical assistance. Applicants will conduct a significant number of trainings that address occupational safety and health hazards. Additionally, applicants are encouraged to develop educational materials and to provide technical assistance.
Capacity Building Pilot grants allow the applicant time to formulate and test their program objective before committing to a full-scale Capacity Building Developmental training program. The grant is for organizations that demonstrate a potential for meeting the objectives of the Capacity Building Developmental program, but need to assess their organizational capabilities, priorities, and needs. The Capacity Building Pilot allows an organization to complete a needs assessment, pilot training activity, and solidify the organization's capacity building developmental plans.
Funding Information
Estimated Total Program Funding: $6,500,000
Award Ceiling: $180,000
Grant awards are for a 12-month performance period beginning no later than September 30, 2022, and ending on September 30, 2023.
Eligibility Criteria
Eligible applicants are restricted to nonprofit organizations and include qualifying labor unions, community-based, faith-based, grassroots organizations, employer associations, Native American tribes, tribal organizations, Alaska Native entities, Native Hawaiian organizations, and native-controlled organizations that are not an agency of a state or local government, and public/state-controlled institutions of higher education. Organizations that maintain a network of affiliated members are eligible to apply.
All applicants, other than public/state-controlled institutions of higher education must submit evidence of their nonprofit status. Organizations having a FY 2021 or FY 2022 Workplace Safety and Health Training on Infectious Diseases, Including COVID-19 grant, may apply for and receive a FY 2022 Susan Harwood training grant. OSHA allows organizations to receive both grants.
All organizations listed in an application as a partner, or as a part of a consortium, must be an eligible nonprofit organization as defined by this FOA, and must adhere to program requirements. An organization cannot be a grantee and a partner/subcontractor for another grantee during the same grant year. Grant duties may not be sub-awarded, or passed through to other organizations or contractors.
If contracting services, provide a description of the duties of each contractor and justify why the contractor is necessary and how the contractor will support grant goals. These contracts may require a full and open competition to meet the requirements of the award and 2 CFR 200. The applicant is the lead partner and must have the ability to perform some or all the program activities.
The authorized representative and the financial certifying official must be identified in the application, and employed by the applicant organization. The authorized representative must work for the applicant organization and have the authority to enter into a grant agreement. The authorized representative will be the primary contact for OSHA communications regarding the grant.
For more information, visit https://www.grants.gov/web/grants/view-opportunity.html?oppId=341217