Deadline: 31-Dec-22
The Social Enterprise Business Centre has launched the Social Innovation and Entrepreneurship Development Fund (SIE Fund).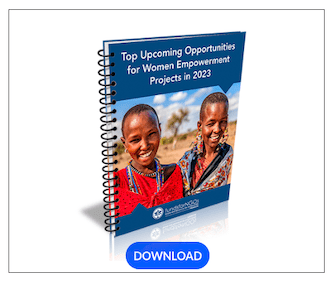 Objectives
The Social Innovation and Entrepreneurship Development Fund (SIE Fund) aims to be a catalyst for promoting the development of social innovation in Hong Kong. It connects the different sectors of the community, including businesses, non-governmental organisations, academics, philanthropies, etc. to address poverty and social exclusion as well as foster the well-being and cohesion of the society through innovative solutions.
Partly through the intermediaries, the Fund provides visionary individuals and organisations with resources in support of research, capacity building and the entire life cycle of innovative ventures, from supporting idea incubation, providing seed funding to implement prototype and start-up projects, to assisting their eventual scale-up. The ultimate goal is to foster the development of the social innovation ecosystem where social entrepreneurs can thrive and potential talents can be unleashed to develop innovative ideas, products and services that can effectively meet social needs.
Target
As one of the Intermediaries of the SIE Fund, the Hong Kong Council of Social Service (HKCSS) launches the Impact Incubator, a one-stop supporting platform connecting SIIs with various parties in regards of knowledge, resources and network to implement innovative ideas with social purpose. They provide holistic support to social entrepreneurs through the "7Ps Incubation Package".
Types of Funding
Late Prototype

A social project or social enterprise with a solid prototype that has been alpha-tested. The project's owner/founder intends to commercialise and launch the prototype to market.

Maximum project duration: 18 months
Maximum funding amount: HKD 300,000
No matching funds are required

Start-Up

A social project or social enterprise which has already been tested or launched to market. A business/ sustainability plan to support the project is required.

Maximum project duration: 18 months
No limit to the funding amount requested
At least 50% matching funds are required

Growing

A social project or social enterprise which has already demonstrated initial track records in both business model and social impact, and has a potential to grow.

Application eligibility: Organisations and companies limited by guarantee or limited by shares, and registered in Hong Kong
Maximum project duration: 18 months
No limit to the funding amount requested
At least 50% matching funds are required

Scale-Up

A social project or social enterprise which has already demonstrated proven social impact and sustainability. A solid plan to scale up the project is required.

Application eligibility: Organisations and companies limited by guarantee or limited by shares, and registered in Hong Kong
Maximum project duration: 18 months
No limit to the funding amount requested
At least 50% matching funds are required
Eligibility Criteria
Late Prototype Application: Hong Kong permanent residents aged 18 years or above, or organisations and companies limited by guarantee or limited by shares and registered in Hong Kong are eligible to apply.
Start-up, Growing and Scale-up Application: Organisations and companies limited by guarantee or limited by shares registered in Hong Kong are eligible to apply.
Projects which are, or will be, supported by other public funding schemes will not be considered. Applicants cannot submit the same project proposal to different intermediaries to apply for the SIE Fund.
The Impact Incubator supports and incubates:

Social entrepreneur who aim to adopt sustainable business solutions to address poverty and social exclusion issues
Social intra-preneur from the NGO or private sectors, who aim to mobilizes internal resources for social good
Social innovator who adopt creative approaches to addressing social needs
For more information, visit https://socialinnovation.org.hk/en/how-to-apply/funding-objectives/