Deadline: 15-Nov-21
The Bureau of Democracy, Human Rights and Labor (DRL) is pleased to announce a Request for Statements of Interest (RSOI) from organizations interested in submitting Statements of Interest (SOI) for programs that support the policy objective to support Internet Freedom.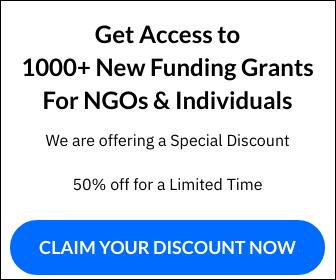 DRL's goal is to protect the open, interoperable, secure, and reliable Internet by promoting fundamental freedoms, human rights, and the free flow of information online through integrated support to
civil society
for technology, digital safety, policy and advocacy, and applied research programs.
Technology: Uncensored and Secure Access to the Global Internet – Development of and support for technologies that counter censorship, enable secure communications, or otherwise protect and strengthen digital safety for human rights defenders. These tools should be tailored to the needs of human rights defenders and the acute and diverse threats they face. The tool design and deployment should be informed by user-centered design and risk assessments that are focused on these communities, and these tools should be supported on the platforms (desktop, mobile, etc.) that these communities most use. Projects may include but are not limited to:
Development of new technologies for defeating censorship, for maintaining availability of information, for secure communications, for privacy protection, and online services such as email and website hosting with robust defenses against hacking and other attacks.
Improvements to proven technologies including distribution, expansion, adaptation, and/or localization of proven anti-censorship or secure communication technologies; and improvement of usability and user interfaces to enable broader populations of users to adopt such tools.
Reusable libraries or protocols to provide the underlying software components that may be used by anti-censorship and secure communication tools.
Development of critical infrastructure to support an open, interoperable, reliable, and secure internet by implementing privacy-by-design and raising the cost of censorship.
Digital Safety – Support, training, and information resources that contribute to greater digital safety for users in Internet-repressive societies, including civil society, human rights defenders, journalists, and other vulnerable populations. Projects may include but are not limited to:
Digital safety skills development for civil society through trainings, organizational security audits, mentorship, local leadership development, peer learning, and guided practice approaches employing adult learning pedagogies.
Emergency support to respond to and prevent future incidents of digital attacks, including the use of targeted hacking, disruption, confiscation of devices, seizure of data, or means to monitor, harass, or repress members of civil society.
Resource development and information dissemination to targeted communities, the general public, or local civil society digital safety experts to raise awareness of digital threats, provide appropriate mitigations and/or defensive strategies, and respond to sudden threats to Internet Freedom.
Local and/or regional capacity-building programs to support non-US based civil society digital safety experts to more effectively educate civil society and identify, investigate, expose, and take action to protect at-risk and vulnerable groups from repressive digital threats.
Regional coalition-building efforts to expand networks of civil society digital safety experts, increase their coordination, and improve their sustainability.
Policy and Advocacy – National, regional, and international policy and advocacy efforts that empower civil society to counter restrictive Internet laws and support policies to promote Internet Freedom in countries where the government has adopted, or is considering adopting, laws or policies that restrict human rights online. Projects may include but are not limited to: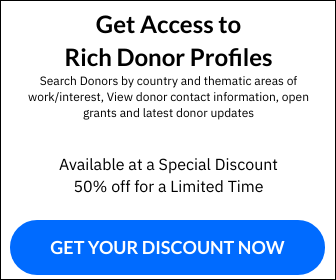 Local capacity-building programs to support the development of non-U.S. based civil society organizations to advocate for human rights online.
Regional coalition-building efforts to expand networks, increase coordination, and develop regional standards that protect and promote Internet Freedom.
International engagement opportunities to increase civil society participation in international policy dialogues, support multi-stakeholder engagement, and promote Internet Freedom at key international fora.
Applied Research – Research efforts to inform and benefit Internet Freedom globally. Research should address technological and political developments affecting Internet Freedom. Projects may include but are not limited to:
Real-time monitoring and analysis of both technical and policy threats to Internet Freedom. Global assessments of Internet Freedom threats, opportunities, and trends.
Policy research and legal analysis to increase awareness of Internet policy trends and enhance targeted national, regional, or international advocacy efforts.
Technical research and analysis into the design, development, and deployment of existing or developing online technologies, to identify and increase awareness of the risks, vulnerabilities, threats, and impacts for human rights online.
Funding Information
SOIs that request less than $500,000 or more than $3,000,000 may be deemed technically ineligible.
Priority Regions
SOIs focused globally or focused on any region will be considered. Applications should prioritize work in Internet-repressive environments.
SOIs regarding technology development should have clear regional human rights use-cases and deployment strategies for the target region(s). SOIs focused on digital safety, advocacy, and research should also have region- or population-specific goals and priorities that are informed by clear field knowledge and expertise.
Eligibility Criteria
Organizations submitting SOIs must meet the following criteria:
Be a U.S.- or foreign-based non-profit/non-governmental organization (NGO), or a public international organization; or
Be a private, public, or state institution of higher education; or
Be a for-profit organization or business; and
Have existing, or the capacity to develop, active partnerships with thematic or in-country partners, entities, and relevant stakeholders including private sector partner and NGOs; and
Have demonstrable experience administering successful and preferably similar programs. DRL reserves the right to request additional background information on organizations that do not have previous experience administering federal awards. These applicants may be subject to limited funding on a pilot basis.