Deadline: 2-Feb-23
The Bureau of Democracy, Human Rights, and Labor (DRL) announces a Request for Statements of Interest (RSOI) outlining project concepts and demonstrating the capacity to manage programs for Syria that will: promote justice and accountability efforts, potentially including community reintegration and reconciliation; protect civic space; and support survivors of torture, sexual and gender-based violence, and victims of other atrocities.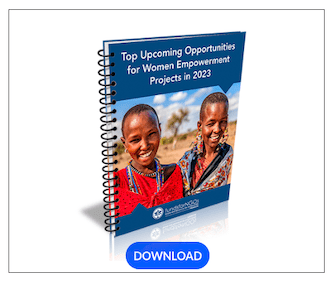 Objectives
U.S. democracy and human rights assistance in Syria is designed to promote accountability and justice efforts, respect for human rights and fundamental freedoms including religious freedom, and peaceful coexistence. It also provides for the protection of, and advocacy for, the rights of youth, women, and members of ethnic and religious minorities, and others in vulnerable circumstances, as well as mitigates the impact of conflict.
Proposed programming must: be responsive to the immediate needs of Syrians; be flexible in its ability to respond to a shifting context; and be in line with the U.S. government's democracy, accountability, and human rights goals for Syria. Programming may also contribute to and support international justice efforts, including third country investigations and prosecutions and efforts to clarify the fate and whereabouts of Syria's missing persons, where possible.
Categories
Primary applicant organizations may submit up to two SOIs in response to this RSOI. There are four categories under which organizations may apply, detailed in full below. These categories are:

Accountability, Reintegration, and Reconciliation;
Protection of Civic Space;
Support to Survivors of Torture, Sexual and Gender-Based Violence, and Other Atrocities; and
Building Syrian Organizational Compliance Capacity.
Funding Information
Estimated Total Program Funding: $2,000,000
Award Ceiling: $2,000,000
Award Floor: $750,000
Duration: The period of performance may range between 18 and 30 months.
Eligibility Criteria
Organizations submitting SOIs must meet the following criteria:

Be a U.S. – or foreign-based non-profit/non-governmental organization (NGO), or a public international organization; or
Be a private, public, or state institution of higher education; or
Be a for-profit organization or business (noting there are restrictions on payment of fees and/or profits under grants and cooperative agreements,
Have existing, or the capacity to develop, active partnerships with thematic or in-country partners, entities, and relevant stakeholders including private sector partner and NGOs; and,
Have demonstrable experience administering successful and preferably similar programs. DRL reserves the right to request additional background information on organizations that do not have previous experience administering federal awards. These applicants may be subject to limited funding on a pilot basis.
Applicants may form consortia and submit a combined SOI. However, one organization should be designated as the lead applicant with the other members as sub-award partners.
DRL's preference is to work with non-profit entities; however, there may be some occasions when a for-profit entity is best suited. Applications submitted by for-profit entities may be subject to additional review following the panel selection process. Additionally, the Department of State prohibits profit to for-profit or commercial organizations under its assistance awards. Profit is defined as any amount in excess of allowable direct and indirect costs.
RL is committed to an anti-discrimination policy in all of its programs and activities. DRL welcomes SOI submissions irrespective of race, color, religion, sex, gender identity, gender expression, sex characteristics, sexual orientation, pregnancy, national origin, disability, age, genetic information, marital status, parental status, political affiliation, veteran's status, or other status. DRL requires all programs to be non-discriminatory and expects implementers to include strategies for nondiscrimination of individuals/organizations/beneficiaries.
Ineligible
Activities that are not typically considered competitive include, but are not limited, to:

The provision of humanitarian assistance;
English language instruction;
Development of high-tech computer or communications software and/or hardware;
Purely academic exchanges or fellowships;
External exchanges or fellowships lasting longer than six months;
Off-shore activities that are not clearly linked to in-country initiatives and impact or are not necessary due to security concerns;
Theoretical explorations of human rights or democracy issues, including projects aimed primarily at research and evaluation that do not incorporate training or capacity-building for local civil society; and
Micro-loans or similar small business development initiatives.
For more information, visit DRL.