Deadline: 31-May-23
The Foundation for Rural & Regional Renewal (FRRR) has launched Strengthening Rural Communities (SRC) Small and Vital grant stream (S&V) to give small remote, rural and regional communities across Australia the opportunity to access funds for a broad range of initiatives that directly and clearly benefit local communities.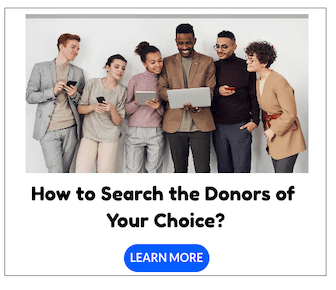 Funding Information
Grants up to $10,000 are available for a broad range of grassroots, community-led initiatives that directly and clearly benefit local communities that strengthen local people, places, and climate solutions with a preference for smaller communities (populations under 15,000).
Eligible Funds
A broad range of charitable projects are considered under this program, including:

Delivering, or providing activities, events, programs and services;
Purchasing or hiring equipment and materials;
Community infrastructure projects;
Activities and resources that will strengthen your organisation (capacity building); and
Community resource development.

For the Small and Vital stream, additional specific funding is available for:

Indigenous Australians or health and wellbeing projects that support disadvantaged women and children nationally;
Projects that improve physical health and local food security and sustainable local food systems nationally;
Projects that support digital inclusion in QLD and NT; and
Projects in the Wiluna and Lenora Shire in WA.
Outcomes
Projects funded must align with one or more of the following charitable outcomes:
Bringing people and community organisations together to foster stronger, more resilient communities;
Fostering and celebrating a sense of identity, diversity and cultural connection within the community;
Supporting diverse groups within remote, rural and regional communities including, but not limited to, Aboriginal and Torres Strait Islander, culturally and linguistically diverse, those living with disability, and LGBTIQA+;
Improving community health and social wellbeing;
Enabling people to develop skills, knowledge and confidence to lead and contribute to the prosperity and renewal of their community;
Building a sustainable volunteer base and/or supporting the wellbeing of volunteers;
Celebrating and resourcing volunteer-led efforts;
Increasing access and inclusion for vulnerable and disadvantaged groups, including remote communities;
Enhancing places where communities gather;
Promoting connection to place and enabling initiatives that champion a community's social, cultural or economic aspirations;
Reducing the divide on access to digital technology and connectivity for remote, rural and regional communities;
Enabling locally-led responses within remote, rural and regional communities endeavouring to reduce the impacts of the changing climate within their community.
Eligibility Criteria
To apply, you must meet the following criteria:
Applicant organisations must be a not-for-profit organisation with either an Incorporation Certificate and/or an ABN. If you are unsure if your organisation is a registered not-for-profit;
Project must be for charitable purposes and offer clear public benefit;
Not-for-profit organisations with or without DGR-1 endorsement are eligible; and
Projects must benefit communities in remote, rural or regional Australia.
For more information, visit FRRR.