Deadline: 17-Feb-23
This Carers Fund Grant Programme has been created by Suffolk County Council and aims to support adults providing unpaid care and support to adult family members and friends who are older, disabled or seriously ill, due to frailty, physical, emotional and/or mental health issues including addiction.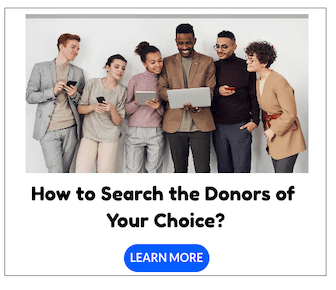 Caring for their relatives and friends when they are in need, is a challenge that many of them will face at some point in their lives. Carers are as diverse as society itself. They may be any age and come from any cultural background. Many carers are invisible to the health and care system. When a family member or friend becomes sick or experiences ill-health, it has the potential to change lives forever, and can have a profound and lasting effect on the health and wellbeing of family members who look after them.
The support offered by unpaid carers is critical to these people and is one of the most valuable assets within their communities but can be incredibly difficult for those in the role. This funding programme recognises these challenges and seeks to support those who provide unpaid care.
Themes
The objective of the fund is to enable their adult unpaid carers (aged 18+) who are supporting other adults, to sustain their caring role and increase their feelings of wellbeing, choice and control by meeting one or more of the following themes:
Helping family members and friends recognise their role as unpaid carers at an early stage and identify and access the support they need.
Supporting unpaid carers to access opportunities which sustain and improve their physical and emotional health and wellbeing.
Enabling those with caring responsibilities to fulfil their educational and employment potential, build and maintain their social connections, and have time for relaxation/recharging.
Funding Information
Grants of up to £20,000 (or micro grants of up to £5,000) for activities within communities that enable their adult unpaid carers to sustain their caring role, by supporting their feelings of wellbeing, choice, and control.
Ineligible Funding
The grant is intended to promote innovation and creativity in supporting carers, with the intention that where there is demonstrated impact on the lives of unpaid carers, this will lead to seeking more sustainable funding options. Therefore, the Suffolk Carers Fund should not be used for:

Activities which could be perceived as being "business as usual" and/or something which could reasonably be expected to be a core activity of the organisation.
Requests for grants for consecutive years' funding will not be considered unless the organisation is a recent start-up or an existing service which is being diversified.
Eligibility Criteria
Due to the current challenges which they know carers are facing, they are particularly interested in hearing:
From small grassroots and community organisations run by/for adult carers
About innovative/start-up projects and those that will fill gaps in the current provision for adult carers
How organisations will support carers to have short breaks away from their caring responsibilities
How organisations offering face-face learning, employment or leisure activities will make sessions as accessible as possible to carers i.e. what arrangements for the cared-for person will be put in place to enable the carer to attend?
How organisations will support carers to become more competent and confident with using technology
For more information, visit Suffolk Community Foundation.