Deadline: 10-Mar-23
The Terra Foundation is seeking applications for its Exhibitions Grants to provide support for organizations to plan and present temporary exhibitions drawn primarily from works not in their permanent collections.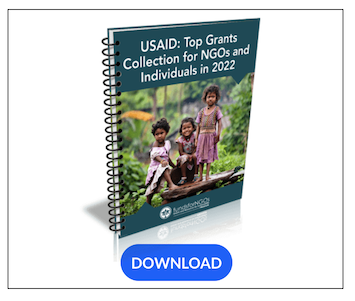 Recognizing current and historical inequities in presentations and understandings of American art history, the Terra Foundation encourages temporary loan exhibitions that address these imbalances and exclusions at institutions worldwide.
To be considered, visual art projects should focus on arts of the United States, including Native American arts. The projects they support can be focused on historical or contemporary art. Contemporary art projects should offer a reflective and critical engagement with histories, arts, and/or art histories associated with American contexts.
Priorities
The foundation supports visual arts projects that question and broaden understandings of American art and engage in transforming how the story of American art is told. They encourage projects that:

generate knowledge and interpretive frameworks that reflect the range and complexity of American art and its histories through the diversity of artists represented, voices included, and stories told
center artists, scholars, communities, and audiences who identify as Black, Indigenous, and/or People of Color as well as narratives that have historically been excluded from American art
commit to inclusive and equitable practices across project development and implementation in order to lead to structural change

They also encourage multilingual written materials if possible and where relevant to the project and/or its audiences.
What do they Fund?
Grants will offset planning and/or implementation costs for:
temporary exhibitions primarily comprising artworks that are not part of the institution's permanent collection
research and planning for temporary exhibitions (e.g., convenings, travel, research fellows or assistants, advisory groups)
Eligibility Criteria
The Terra Foundation encourages proposals from organizations (e.g., museums, art centers, and community-based cultural organizations) of varying sizes and annual budgets and representing the full spectrum of geographic regions, within and outside the United States.
For this program, the Terra Foundation accepts proposals only from institutions with United States 501(c)(3) status or its international equivalent. If co-organizing a temporary exhibition with a partner museum, the co-organizers must apply jointly. Grants are not made to individuals.
The Terra Foundation does not accept proposals for:

acquisitions or capital expenditures
exhibitions of primarily single private or commercial collections, even if on long-term loan to a museum (promised gifts acceptable); exhibitions with works primarily borrowed from a living artist are acceptable
exhibitions that are exclusively online
exhibitions previously opened that are touring to new venues
exhibitions previously declined by the Terra Foundation
For more information, visit https://www.terraamericanart.org/what-we-offer/grant-fellowship-opportunities/exhibition-grants/