Deadline: 1-Nov-21
The Morris and Gwendolyn Cafritz Foundation's Grant Program are now open to improve the lives of DC-area residents, with an emphasis on creating a more equitable region.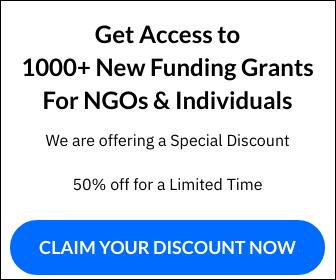 Funding Priorities
Grants are made in five program areas:
Arts & Humanities: The Foundation recognizes the intrinsic value of the Arts and Humanities, as well as their power to innovate and create social change. The funds distributed support an array of artistic disciplines, as well as organizations that promote the humanities.
Community Services: The Community Services portfolio includes, but is not limited to:

Children, Youth and Families: Grants in this area help young people improve their academic performance, gain employment, develop relationships with trusted adults and make connections to the larger community. The Foundation prioritizes programs that promote youth voice, empowering young people to advocate for change within their schools and communities.
Community Development: The Foundation seeks to ensure access to safe housing and economic development across the region. These awards support affordable housing production and preservation, services for people experiencing homelessness or housing instability, programs to address wealth disparities, as well as civic engagement and volunteerism.
Justice: The Foundation seeks to ensure access to justice for all individuals in order to create a more equitable region. These grants support civil legal aid, services to survivors of violence, efforts to help people stay out of the criminal justice system and advocacy for system reform.
Workforce Development: The Foundation supports organizations that focus on specific fields and career pathways as well as those that concentrate on broader job- and career-readiness.
Capacity Building: The Foundation supports capacity building organizations that improve the sustainability, quality and impact of nonprofits in the region.

Education: The Foundation recognizes that a high-quality and equitable education system can reduce barriers to opportunity and transform lives. These grants aim to ensure that from the first day children enter an early childhood setting, to the day they receive a technical certificate or a degree, they are receiving an education that is founded in strong relationships, responds to their unique needs, and equips them with the skills they need to thrive and succeed in life
Environment: The Foundation strives to restore and protect the region's natural resources so that all individuals can have equal access to a clean water, air and land. These grants focus on the restoration and protection of local parks, the Anacostia and Potomac rivers, and the Chesapeake Bay watershed
Health & Wellness: The Foundation takes a holistic view of health and wellness to ensure that across the region people of all ages can live healthier lives, regardless of income or zip code. These grants include healthcare provision and supportive services, food and nutrition, as well as coalition building and advocacy.
Ineligible Projects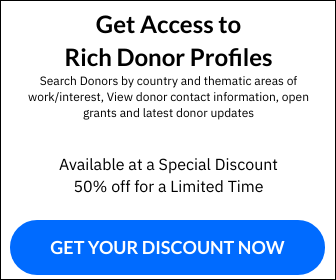 In addition, the Foundation generally does not fund the following projects:
Capital campaigns
Endowments
Multi-year grants
Special events or tables for special events
Eligibility Criteria
The Morris and Gwendolyn Cafritz Foundation supports IRS-registered, tax-exempt, 501(c)(3) organizations with a public charity status of 509(a)(1) or 509(a)(2) only.
These organizations must serve residents in the District of Columbia, Prince George's or Montgomery Counties in Maryland, Arlington or Fairfax Counties, or the cities of Alexandria or Falls Church in Virginia.
Organizations may apply once within a 12-month period. For example, if an application is submitted for the November 1 deadline, the organization must wait until the following November 1 deadline to submit another application, regardless of whether funding was received.
For more information, visit https://www.cafritzfoundation.org/apply/application-process/