Deadline: 29-May-23
The Office of Early Childhood Development (ECD) within the Administration for Children and Families (ACF) announces the availability of funds for the Fiscal Year (FY) 2023 Tribal Maternal, Infant, and Early Childhood Home Visiting (MIECHV) Grant Program: Implementation and Expansion Grants.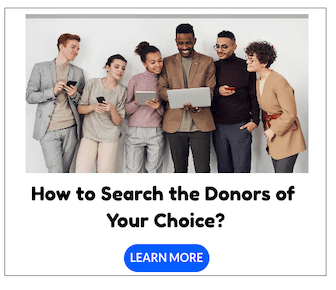 Funds will support 5-year cooperative agreements between ACF and federally recognized Indian tribes (or a consortium of Indian tribes), tribal organizations, or urban Indian organizations that are currently operating an evidence-based home visiting program serving expectant families and families with young children aged birth to kindergarten entry, and propose to sustain or expand their established infrastructure for home visiting services in tribal communities.
Home visiting programs are intended to promote outcomes such as improved maternal and prenatal health, infant health, and child health and development; reduced child maltreatment; improved parenting practices related to child development outcomes; improved school readiness; improved family socio-economic status; improved coordination of referrals to community resources and supports; and reduced incidence of injuries, crime, and domestic violence.
Goals
The goals of the MIECHV program are as follows:

strengthen and improve the programs and activities carried out under Title V of the Social Security Act, Maternal and Child Health Services Block Grant;
improve coordination of services for at-risk communities; and
identify and provide comprehensive services to improve outcomes for eligible families who reside in at-risk communities.

Along with the goals of the overall MIECHV program, the Tribal MIECHV Program has the following specific goals:

Supporting the development of happy, healthy, and successful AIAN children and families through a coordinated home visiting strategy that addresses critical maternal and child health, development, early learning, family support, and child abuse and neglect prevention needs;
Implementing high-quality, culturally relevant evidence-based home visiting programs in AIAN communities;
Expanding the evidence base around home visiting interventions with Native populations; and
Supporting and strengthening cooperation and coordination and promoting linkages among various programs that serve expectant families, young children, and families, resulting in coordinated, comprehensive early childhood systems in recipient communities.
Funding Information
Estimated Total Program Funding: $20,000,000
Award Ceiling: $1,500,000
Award Floor: $250,000
Length of Project Periods: 60-month project period with five 12-month budget periods
Eligibility Criteria
Others
Native American tribal governments (Federally recognized)
Native American tribal organizations (other than Federally recognized tribal governments)
Applicants serving an emerging, unserved, or underserved population or remote geographic area are encouraged to apply for funding under this NOFO. Collaborative efforts and interdisciplinary approaches are encouraged. Applications from collaborative groups (consortia) must identify a primary applicant responsible for administering the cooperative agreement. Possible partners include but are not limited to AI/AN Head Start, tribal child care, tribal child welfare; Indian Health Service; and other health, education, or human service agencies as well as the business community.
For more information, visit Grants.gov.