Deadline: 28-Feb-22
The U.S. Embassy Freetown Public Affairs Section (PAS) of the U.S. Department of State is pleased to announce that funding is available through its Public Diplomacy Small Grants Program.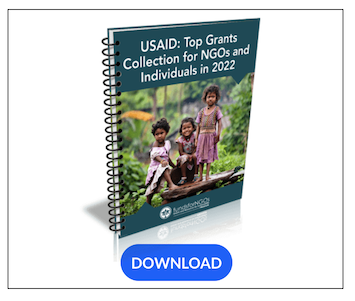 Purpose of Small Grants: PAS Freetown invites proposals for programs that strengthen cultural ties between the U.S. and Sierra Leone through cultural and exchange programming that highlights shared values and promotes bilateral cooperation. All programs must include an American cultural element, or connection with American expert/s, organization/s, or institution/s in a specific field that will promote increased understanding of U.S. policy and perspectives.
Examples of PAS Small Grants Program programs include, but are not limited to:
Academic and professional lectures, seminars and speaker programs;
Artistic and cultural workshops, joint performances and exhibitions;
Cultural heritage conservation and preservation programs;
Professional and academic exchanges and programs;
Both virtual and in-person programs will be considered.
Priority Program Areas
Journalism and media literacy: Activities that support increased professional capacity for journalists, particularly outside of Freetown, such as programs that develop investigative journalism capabilities, objective and credible reporting, and improve media literacy through connecting local journalists with American experts, organizations or institutions
Civic education: Activities that support involvement of young people in the civic life of their country and building a sense of shared values and responsibilities of citizenship, especially across ethnic, religious, and socio-economic divisions.
Green economy and Entrepreneurship: Activities that improve the connections between U.S. and Sierra Leonean businesses, and/or expand economic opportunities, entrepreneurship, and financial independence among women, youth, and underserved populations, particularly programs that promote innovation and economic opportunity related to climate change, and demonstrate how America and Sierra Leone can work together to achieve our climate goals.
FEDERAL AWARD INFORMATION
Length of performance period: One to 12 months
Number of awards anticipated: 6 awards (dependent on amounts)
Award amounts: awards may range from a minimum of $5,000 to a maximum of $24,999
Total available funding: $100,000 pending availability of funding
Type of Funding:  Fiscal Year 2022 Public Diplomacy Funding
Anticipated program start date:  Program activities or planning should begin in 2022.
Participants and Audiences:
All applicants for awards must stipulate who their target audience is (age/gender/geographic breakdown) and estimate the expected audience reach through direct contact
and, if possible, through indirect contact (via social media or traditional media).
Eligibility Criteria
Eligible Applicants
The Public Affairs Section encourages applications from U.S. and Sierra Leone:
Registered not-for-profit organizations, including think tanks and civil society/non-governmental organizations with programming experience
Individuals
Non-profit or governmental educational institutions
Governmental institutions
For-profit or commercial entities are not eligible to apply.
For more information, visit https://sl.usembassy.gov/education-culture/grant-opportunities/