Deadline: 3-Dec-21
The John Coates Charitable Trust (JCCT) Grant Programme is now open for UK-registered charities which work in the following areas: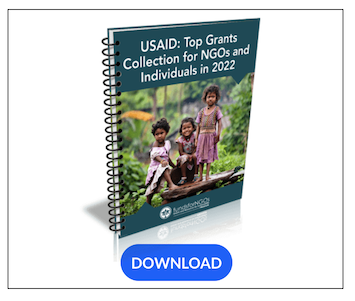 The arts
Medicine and healthcare
Heritage and the environment
Societal and community cohesion.
Priorities
The Trustees favour charitable organisations which can demonstrate:
Financial sustainability
A track record of positive impact
A long-term vision.
Funding Information
Typical grants are between £5,000 and £10,000 but in exceptional circumstances awards may be higher.
Only one grant will be awarded to any organisation within a 12-month period but Trustees may choose to renew their support in subsequent years.
Successful applicants will be asked to report back on the impact of the grant.
The Trust is unlikely to support applications from/for:
Individuals
Regional offices of national organisations
Projects delivered overseas.
Geographical Area
The Trust supports national organisations and small charities which are of personal or local interest to the Trustees. If you are a local charity applying for the first time, please be aware that the Trust is currently only supporting charities which deliver projects in the following areas:
London-wide or work focused on:

North Kensington
Lambeth
Merton
Wandsworth

Cambridge or the surrounding area
Hampshire
North West Norfolk
North Devon
Surrey
West Sussex
If you are unsure whether you are eligible, please call the office on 01285 719595 to discuss further as to whether it would be appropriate to apply.
Eligibility Criteria
To help you determine whether to apply, below is a snapshot of their most recent 12-month trends:
They made 78 grants to UK-registered charities.
The average grant size was £5,000.
They made the most grants to organisations concerned with Medicine and Healthcare, followed by Societal and Community Cohesion, then Education.
Heritage and the Environment and Arts charities were equally supported but, combined, amounted to just over 10% of the total giving.
More than half the grants went to national organisations with 39% of grants going to local charities in the areas specified on their Home page.
Of those organisations which were successful, more than 90% had been supported before, reflecting the Trust's desire to build relationships with its grantees.
The size of charity supported had an average income of £3,600,000 reflecting the Trust's preference to support financially sustainable national charities.
Applicants had approximately a one in six chance of being successful.
The main reasons for applications being turned down were either because they were considered too small for trustees to consider, were out of area, or it was felt that there was a lack of information about the need and how the proposed work would help address it.
For more information, visit https://johncoatescharitabletrust.org.uk/