Deadline: 20-Jul-22
UN Women Office in Serbia is inviting civil society organizations (CSOs) registered in Serbia, that have gender equality, victims rights, women's rights and/or antidiscrimination set as one of the organization's goals in Statute and have specialized knowledge, expertise and track record of working on gender equality and/or victims rights and functioning of shelters for victims of GBV to submit project proposals.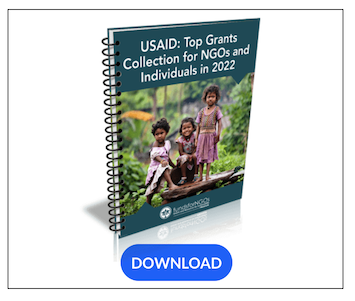 This Call for Proposals is launched to Support to improved performance and increased capacity among shelters for victims of gender-based violence under the UK funded project "Safety of women and girls in public spaces"
The project, funded by the Foreign, Commonwealth and Development Office (FCDO) in Belgrade, aims to transform national and local-level authorities and stakeholders to be more responsive to violence against women and girls, including in public spaces, and to apply internationally validated tools and practices to better address violence against women and girls. That will be achieved through dialogues on the GBV between line ministries, local self-governments and women's organizations, by carrying out a first-ever National survey of prevalence of violence against women in public spaces, and through identification and development of measures and initiatives, both at the national and local level, for the improvement of safety of women and girls in public spaces. The project will also improve accessibility of shelters for survivors of domestic and GBV as well as enhance their performance and increase capacity.
CSOs are expected to submit proposals that are designed to increase performance and capacity of 11 currently operating shelters for victims of GBV. Concretely, selected CSOs will be supported to develop and implement measures designed to increase technical capacity of shelters, improve standards of work, development of various support programs, visibility of shelters both in terms of services they provide and support necessary for the work of shelters and propose other measures to increase their resilience and sustainability.
It is expected that the selected Responsible Party develop and implement measures contributing to the building capacities of shelters for victims of gender based and domestic violence. These may include, but not limited to, the following:
Prepare detailed assessment of needs among shelters particularly regarding missing rulebooks and other legal documentation, training needs, insufficient specialized support programs, and other technical needs.
Develop detailed overall workplan and detailed workplan for each of the supported shelters.
In line with the detailed assessment provide technical assistance that may include, but is not limited to, the following:

Preparation of missing rulebooks and other legal documentation, action and development plans, security standards, needs based analysis and similar technical assistance.
Organization of trainings for service providers (and associates/supporting staff) on assertive communication, work with children and particularly vulnerable beneficiaries such as persons from the LGBTQ + population and persons with disabilities and other training in line with particular needs of shelters.

In line with the detailed assessment develop various specialized programs necessary for structured work with victims of GBV. These programs can be but are not limited to the following: Economic empowerment programs, Psychosocial support programs, Childcare support services, Support in relation to health care and other similar support programs.
Small scale purchase of necessary materials to facilitate implementation of programs and improvement of qualitative standards of services provided. These purchases can consist of purchases of aluminium shutters and/or reflectors necessary to enhance security features, braille boards to enhance accessibility, consumables necessary for work with children, and similar items. Small scale purchase cannot be more than 30% of the funds per shelter.
Facilitation of cooperation with local self-government units in order to provide for connection between gender responsive budgeting of the municipal budget and funding of shelters. Organize info sessions to foster good relations with local businesses that can help financial sustainability of shelters and potentially help in economic empowerment of victims of GBV.
Increase visibility and awareness in local communities regarding work and availably of services of shelters through implementation of small-scale local campaign including but not limited to info sheets and leaflets, social media campaigns, as well as collaboration with local media.
Develop mechanisms for regional cooperation of shelters and exchange of knowledge and expertise.
Funding Information
The budget range for this proposal should be up to 106.000 USD.
Duration: The proposals are expected to cover a period from September 2022– August 2023 (maximum of 12 months).
Competencies
Technical/functional competencies required

Experience in work with shelters for victims of gender and domestic violence and/or combating domestic and gender-based violence;
Proven experience in management of projects related to support to the victims of domestic and gender-based violence and/or gender equality;
Language: Serbian. Knowledge of English.

Other competencies, which while not required, can be an asset for the performance of services

Good knowledge of gender equality and women's rights issues, as well as needs of vulnerable and multidiscriminated groups of women;
Knowledge on Serbian legal and institutional framework related to rights of victims and gender equality;
Previous experience working with United Nations.
For more information, visit https://eca.unwomen.org/en/stories/news/2022/06/call-for-proposals-support-to-improved-performance-and-increased-capacity-among-shelters-for-victims-of-gender-based-violence