Deadline: 7-Dec-21
The United Nations Capital Development Fund (UNCDF) has announced the applications for the Responsible & Inclusive Merchant Digitization Action Research in Pakistan.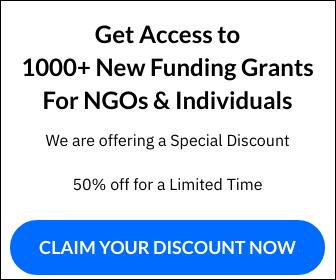 The Better than Cash Alliance is working in partnership with the Government of Pakistan to identify opportunities to promote inclusive growth, boost productivity, and improve the livelihoods of small and midsized, informal and formal business owners and specifically, women entrepreneurs, through the adoption of digital payments and commerce in the merchant value chain in Pakistan.
This project will endeavour to catalyse and scale ongoing merchant digitization and financial inclusion initiatives in the Pakistan whilst supporting the alignment of these initiatives with the UN Responsible Digital Payment Principles.
In line, with the Alliance's call to reach financial equality of women, the purpose of this request for applications (RFA) is to support the partnership between the Government of Pakistan and the Better Than Cash Alliance, to understand how digitizing women-led, small and medium sized business merchant payments can enable increased efficiency and improved economic outcomes, through a digital payments readiness & market needs assessment.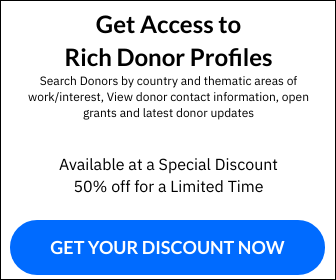 This analysis and assessment will document and explore:
The current payments ecosystem landscape for micro, small and medium merchants, with a focus on women entrepreneurs/business-owners, including the use cases and the associated costs of receiving and making digital payments (see ITU: Enabling Merchant Payments Acceptance in the Digital Financial Ecosystems, IFC: Merchant Payments & Digital Financial Services)
The near-future payments landscape for micro, small and medium merchants, in light of new technology and policy developments in Pakistan.
The infrastructural and economic challenges that have thus far prevented wider economic participation and financial inclusion of women in Pakistan relative to similar regional markets.
The state of financial literacy of women entrepreneurs
The quality, efficacy & design of incentives for women merchants and other marginalized value chain actors for the adoption of digital payments (see FIGI Electronic Payments Acceptance Incentives)
The role of the public and private sector stakeholders, their motivations, aspirations and hygiene requirements to contribute towards successful women merchant digitization efforts.
The regulatory landscape and policy measures taken by federal and provincial regulatory stakeholders including but not limited to the FBR, SBP, SRB, PRA, KPRA & TDAP to drive the economic and financial inclusion of women.
The efforts of the private sector, with a particular focus on the emerging FinTech companies, in their potential role as a catalyst for driving the economic inclusion of women.
The role of women in the delivery of financial services as a potential accelerant to financial inclusion of women, women merchants and small and medium sized businesses.
The current and forward business case for investments in, and the prioritization, of financial inclusion of women entrepreneurs.
The approximated incremental GDP growth opportunity that can be unlocked through the whole sale adoption of digital payments and platforms by women-led, small and medium sized businesses.
Funding Information
UNCDF will contribute a grant of up to USD 60,000 and will award one applicant pending on the investment readiness level and outreach potential of the solution proposed.
A grant for up to USD 60,000 is available for this project. Applicants should provide budgets indicating how they would allocate costs to produce high-quality expected results with their technical approach. Applications containing budgets over USD 60,000 will not be considered. There are no constraints on working with third parties.
Key Targets
Key targets of the strategy include:
Increase women's ownership of accounts ratio in the financial sector to 20%
Increase ratio of women branchless banking agents to 10%
Increase the reach of women centric products & services, access, usage of accounts, and financing to women entrepreneurs.
Increase the number of women held digital accounts to 20 million unique active digital accounts to 2023.
Geographical scope
The focus of the research will be the merchants in Pakistan. However, this is not limited, and it is expected that the findings and recommendations draw on experience from other sectors and countries with similar characteristics.
Language
The response to the RFA should be in English. If the financial statements are in any other language, they should be included along with a non-official translation into English. Deliverables, as well as any related correspondence exchanged between the organization and UNCDF, shall be written in English. Final deliverables shall be provided in English.
Eligibility Criteria
Entity registration

The applicant/ lead applicant must be a registered entity e.g. commercial for-profit consulting firms, nonprofit organizations, social enterprises.

Relevant operation licenses

The lead applicant must be licensed to conduct research in Pakistan Country of operation
The applicant can be based anywhere and must have at least one year of operations.

Consortiums (where applicable)

Applicants may apply only once under this RFA, whether independently or in a consortium.
Joint applications between market players in the target country are encouraged if the solution proposed will expand the quality and impact of the deliverables.
Applications from consortiums of organizations must show that the partnership was established prior to this call for applications.
The lead applicant must be a registered entity with at least one year of operations and must have statutory accounts and audited financial statements for at least one operating year.
For more information, visit https://www.uncdf.org/article/7308/rfa—responsible-inclusive-merchant-digitization-action-research-in-pakistan