Deadline: 28-Jun-22
The United Nations Development Programme (UNDP) implemented Global Environment Facility's Small Grants Programme (GEF SGP) in Rwanda is pleased to announce a call for proposals under its 7th Operational Phase.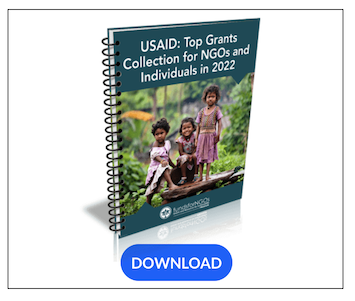 In its 7th Operational Phase (OP7), 2021 to 2024, the GEF SGP has the following aims: "to promote and support innovative, inclusive and scalable initiatives, and foster multi stakeholder partnerships at the local level to tackle global environmental issues in priority landscapes and seascapes".
The GEF SGP provides non-governmental and community-based organizations (NGOs/CBOs) in developing countries with grants to enable them to tackle global environmental challenges while addressing local sustainable development needs. The programme supports community-based projects in the areas of biodiversity conservation, climate change mitigation & adaptation, protection of international waters, phasing out of persistent organic pollutants, prevention of land degradation and sustainable forest management. Hence, SGP empowers communities to act and participate in their own development.
Focus Areas
This call targets only the "Sustainable agriculture and fisheries, and food security" initiative in Rweru lake landscape (Rweru Sector, Bugesera District).
50 % of the grants are for projects specifically targeting women as direct beneficiaries as well as projects from women-led organizations.
Funding Information
A Project Grant cannot exceed USD$50,000 and should be ideally around US$ 25,000 per project. The applicant organization should be able to contribute (in cash and/or in kind) for at least 50% of the total project cost.
The approved grant shall be disbursed in 3 installments:

an up-front payment to initiate the project (50%)
a second payment upon receipt of a satisfactory 1st progress report (40%)
a final payment on receipt of a satisfactory 2nd progress report (10%)

Duration: Projects should be implemented in 12 to 24-months period.
Eligible Projects
Projects should:
demonstrate strong community involvement
facilitate the participation of poor and vulnerable groups, particularly people with disability, as well as youth and women
have viable sustainable livelihood components and ideally with strong potential to generate business opportunities
build capacity in communities and promote knowledge sharing and exchange to ensure the project replicability and scalability.
demonstrate strong partnership with relevant institutions/organizations
Eligibility Criteria
Grants are provided to registered community-based organizations (CBOs), local NGOs, high learning and research organizations, faith-based organizations, and foundations with strong organizational capacity.
For more information, visit https://www.undp.org/rwanda/gef-global-environment-facility/small-grants-programme