Deadline: 15-Jul-22
The United Nations Development Program (UNDP) is offering grants for the investigation of foci of malaria and the development of an investigation toolbox for the benefit of field agents: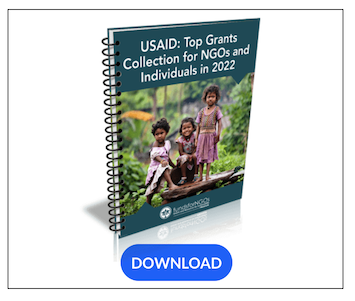 Complete 36 full investigations of malaria transmission foci by 2022.
The focused "survey" at the foci level should identify the main characteristics of the foci:

Most-at-risk populations, distribution of cases over the past 12 months by focus of transmission; a disaggregation by age, sex, social status of cases;
Prevention and treatment practices (therapeutic pathway) of the household population;
Confirmation of the vector responsible for transmission;
Receptivity areas, potential Anopheles breeding sites.
Funding Information
Bid amounts must represent either a minimum of US$2,500, for direct interventions in a single community, activity or geographic area, and a maximum of US$2,700; or $ 100,000 US dollars for direct interventions in multiple communities, activities or geographic areas within the same country, as stated in the terms of reference.
The amount requested in the offer must correspond to the administrative and financial management capacities of the organisation. In principle, the project does not last more than 12 months.
Beneficiaries
Eligible offers will focus on investigation of foci of malaria and development of an investigation toolbox for the benefit of field agents and will target 7 departments (36 foci) as direct and final beneficiaries.
Activities
The selected partner will carry out a detailed characterization, then an analysis of the factors explaining the persistence of transmission:
The location of households in the locality, highlighting those in which cases have been detected during the last 12 months;
Geographical features relevant to malaria transmission (eg rivers, rice paddies, dams, ponds, forests, roads, altitude);
Mapping and characterization of vector breeding sites (larval breeding sites);
Recent and ongoing malaria control interventions, location of testing and treatment sites, including areas and households where active case detection has been undertaken;
The vector control interventions carried out over the past 2 years;
It may be necessary to add other characteristics relevant to malaria transmission, such as location of health facilities, presence and density of livestock near households, etc.
Eligibility Criteria
The parameters that will determine whether a Non-Governmental Organization (NGO) is eligible by UNDP will be based on the NGO Information Request Template.
NGOs that have already submitted the information requested in the information request should not submit it again.
For more information, visit https://procurement-notices.undp.org/view_notice.cfm?notice_id=92792