Deadline: 20-Jul-22
The United Nations Development Program (UNDP) is inviting civil society organizations (CSOs) / non-governmental organizations (NGOs) in cooperation with local government units (LGUs) for "Strengthening the Role of Local Communities in BiH" Project to improve the quality of life of BiH citizens through empowered, gender responsible local communities (MH) that facilitate their active involvement in public life and contribute to democratic transformation at the local level.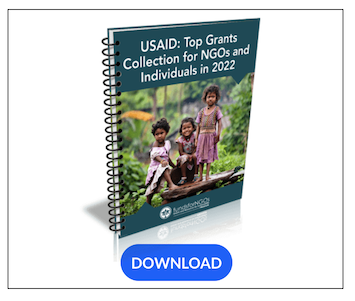 The project is being implemented in 41 local government partner units (LGUs) and 199 local communities. It is funded by the Government of Switzerland and Sweden and implemented by the United Nations Development Program (UNDP).
Priorities
The MoH project invites civil society organizations (CSOs) from BiH, in cooperation with local governments, which are partners in the MoH project, to submit project proposals for improving the content in social centers with a focus on the following priority content:
recreational and leisure activities, such as various hobbies, arts, sports, handicrafts and social activities, promotion of healthy and sustainable lifestyles, access to the Internet and new technologies, etc. using the exchange of knowledge of community members as a model for carrying out activities.
educational and new knowledge acquisition activities, such as workshops and trainings, acquisition of new skills, employment trainings such as start-up programs, economic empowerment of women and youth, professional development and career development counseling for young people, youth programs, digital skills, STEAM (abbreviation for "science, technology, engineering, art, and mathematics") for children and youth, interactive and "learn through play" museums for children and the like.
activities on the establishment of a common space where community members can meet, discuss, organize events and sessions aimed at learning, make celebrations, etc.
activities aimed at caring for community members , such as special activities for the elderly, children's play area, programs for children and adults with disabilities, etc.
activities aimed at activism and volunteerism in the community, such as campaigns for cleaning and landscaping, campaigns that revitalize the identity of the community, etc.
Funding Information
The amounts of funds for approved projects will be from 20,000.00 KM to 35,000.00 KM. One CSO can submit more than one project proposal in cooperation with the relevant partner LGU, but the amount of funds that one CSO can receive must not exceed 70,000.00 KM. Only one project per partner LGU can be awarded through this Public Call.
The duration of each project can be from twelve (12) to seventeen (17) months. Selected projects should be implemented in the period September 2022 – February 2024.
Eligibility Criteria
Participation in the Public Invitation is open, on an equal basis, to all CSOs (associations or foundations) registered in accordance with applicable legislation in BiH, in cooperation with one of the following LGUs: Banja Luka, Bihać, Bijeljina, Brčko District, Breza, Center Sarajevo, Citluk, Doboj, Gorazde, Gracanica, Gradacac, Gradiska, Ilijas, Jablanica, Kljuc, Kotor Varos, Laktasi, Ljubinje, Ljubuski, Maglaj, Modrica, Mrkonjic Grad, Nevesinje, Olovo, Pale FBiH, Petrovo, Rogatica, Rudo , Sanski Most, Tesanj, Teslic, Trebinje, Trnovo, Visegrad, Visoko, Vitez, Vlasenica, Vogosca, Zavidovici, Zenica, Zepce.
CSOs are obliged to cooperate with partner LGUs in creating and submitting a project proposal!
To apply to the Public Call, applicants (CSOs) must:

be formally registered CSOs in accordance with applicable legal regulations (associations or foundations) – submit a copy of a valid registration decision;
have an orderly criminal-legal status and professional history – submit a statement of eligibility;
have established formal cooperation with one of the partner LGUs on whose territory there is a social center established through the MH project – submit a letter of support from the LGU confirming cooperation with CSOs in creating project proposals and giving full support to CSOs and project proposals related to content improvement in the community center.
For more information, visit https://procurement-notices.undp.org/view_notice.cfm?notice_id=92570