Deadline: 3-Nov-21
The United Nations Development Programme (UNDP) is calling for proposals to Conduct a Research Study on Male Perceptions of Gender-Based Violence in Lao PDR.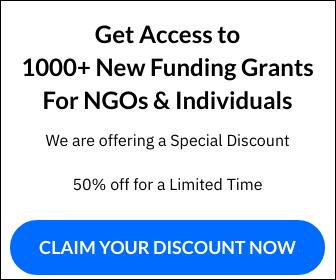 This Research Study will complement the existing studies conducted with women in Lao PDR, including the ongoing Study on GBV Survivor's Experiences in the Justice System, and play an integral role in informing the implementation of the Second 5-year Lao National Strategic Plan on EVAW by deepening the understanding of men's perceptions of gender norms and roles, relationships, and violence.
The Study will also contribute to determining priority actions and interventions required to strengthen the effectiveness and applicability of the localized governance structures in the justice and police sectors that support GBV survivors.
Objectives
Better understand motivations and consequences of men's perpetration of different forms of GBV in Lao PDR;
Identify factors associated with men's awareness of GBV and perpetration of GBV in Lao PDR (particularly, social characteristics, legal awareness, health status and substance abuse, own experiences of violence, adversity, gender norms, attitudes, and practices); and
Promote evidence-based policies and programmes to prevent GBV in Lao PDR through targeted recommendations.
Funding Information
Amount: USD 50,000
Expected Duration: 6 months
Suggested Research Questions
What are the factors most strongly related to men's awareness and perpetration of Gender-Based Violence (GBV) in Lao PDR? (particularly, social characteristics, health status, and substance abuse, own experiences of violence, adversity, gender norms, attitudes, and practices);
What is the level of awareness by men in Lao PDR on GBV?
What is the level of legal literacy by men in Lao PDR in relation to GBV? Are they knowledgeable on legal consequences for GBV? If yes, do they support the existing legislation on GBV?
What is the lifetime perpetration of GBV by men in Lao PDR? What motivated them? What were the consequences?
What do the findings mean for prevention priorities in Lao PDR?
Expected Deliverables
Methodology and research questions finalized in cooperation with UNDP;
Work Plan developed;
Research Study conducted with both a desk review and primary data collection;
Preliminary findings shared and discussed with UNDP; feedback addressed; and
Final Report presented to partners in a workshop format.
Eligibility Criteria
The UNDP Grant not exceeding USD 50,000 will be provided to one Lao PDR-based (national/international) non-governmental organization.
According to the UNDP Programme and Operations Policies and Procedures (POPP), the Grant can be awarded to non-governmental organizations, including non-governmental academic or educational institutions. The private sector, commercial entities, and governmental organizations, such as regional governments, municipalities, National and Provincial Universities, etc., are currently not eligible to receive this Grant.
Selection Criteria
The selection criteria will involve the following elements: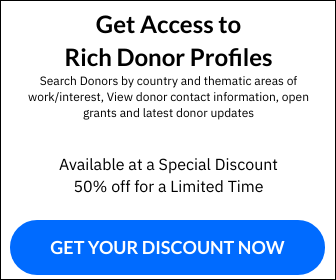 Capacity of Applicant Organization;
Experience and existing partnerships in the area of GBV;
Experience in comprehensive research and analysis;
Simplicity and ease of implementation, yet adopting innovative or unconventional approach;
Effectiveness and measurability of impact; and
Timeframe.
For more information, visit https://bit.ly/3nvGEU5