Deadline: 22-Mar-23
United Nations Development Programme (UNDP) in Sri Lanka invites eligible National and/or international Non-Government Organizations to submit their Information and proposals to partner with UNDP to implement project activities of "Expanded Support for Durable Resettlement and Reintegration (EDRR) in Sri Lanka" project.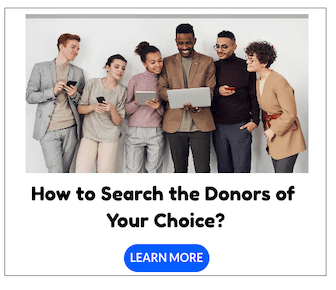 The Joint Programme for Peace (JPP) aims to contribute and sustain efforts and initiatives in building peace in Sri Lanka. This is achieved through harnessing support from multiple partners for strategic, coherent, and continuous support to fast-track the advancement of priority transitional justice and confidence building measures. The State prioritizes return, resettlement and/or local integration of conflict-displaced persons (IDPs, IDP returnees, and refugee returnees) in a safe and dignified manner to rebuild lives and communities.
This project focuses on strengthening community groups, especially vulnerable groups to be able to directly engage and interact with the state to obtain the required services to ensure their durable resettlement. Project ensures the durable resettlement of newly resettled communities and to fulfil the gaps from previous support provided. From the lessons learnt in JPP Year 1,2 & 3 (SDR 1,2 &3), project aims to improve the reach and efficiency of service delivery via local-level government structures. The project will be implemented in Jaffna, Kilinochchi, Mullaitivu, Trincomalee and Batticaloa Districts as a multi-year project. This project is funded by the British High Commission towards encouraging peace in Sri Lanka.
Under this project, resettled areas of Tellipalai, Kopay, Chankanai, Point Pedro & Karaveddy DS divisions in Jaffna district will be reached out. Resettled communities, IDP returnees, refugee returnees from India and internally displaced including women, children, youth, war widows, families of missing persons and rehabilitated Ex-combatant in those areas will be benefited by the project.
Scope and Objectives
The main objective of this initiative is to engage with a CSO/NGO to implement the activities under Expanded Support for Durable Resettlement and Reintegration in Sri Lanka. The selected CSO/NGO should implement activities to achieve following outcomes and outputs in resettled areas of Tellipalai, Kopay, Chankanai, Point Pedro & Karaveddy DS divisions in Jaffna district through conducting specific activities.
Funding Information
Proposal amounts should not exceed LKR 41,200,000.00 for direct interventions in multiple communities/ activities or geographical areas within Sri Lanka as stated in the TOR. CSOs must provide their best technical proposal and financial breakdown (within the budget specified in the time frame of the TOR as per geographic area/s). Overheads should not exceed 15% of the total budget.
EDRR Outcome / JPP Output
Return, Resettlement and/or Local Integration of Conflict-displaced Persons in the Northern and Eastern Provinces Supported in a Sustainable, Safe, and Dignified Manner based on Mutual Trust and a Common Goal of Rebuilding Lives and Communities.
This EDRR outcome is the output 3 of the revised framework of the JPP. Following specific outputs are designed in a collective manner considering the current context and policy priorities of UNDP and IOM. Key activities under each output have been discussed and crafted to address the need of the beneficiaries.
Output 1.1: Increased Access to Inclusive and Citizen-centric State and Non-state Support Services Including Community Infrastructure.

The selected CSO/NGO is expected to strengthen the capacity of district authorities and other relevant stakeholders in resettled districts. Consequently, those institutions will improve their effectiveness in delivering services, organizing legal mobile clinics, supporting information dissemination, resolving issues related to land acquisition/housing & property, conducting people driven initiatives and networking for social cohesion and reconciliation.
Key Activities:

Improve knowledge, capacity, and infrastructure of state and non-state sector institutions to provide Mental Health and Psycho-social Support Services.
Support local level state institutions to conduct needs assessment of their locality using "Deep-listening tool".
Facilitate institutional strengthening of relevant state and non-state sector institutions to handle emergency situations.
Improve the capacity of local level state and non-state institutions in maintaining inclusive option for PwDs (Mobility Equipment).
Strengthen existing accountability mechanisms of institutions to report and respond SGBV and other forms of exploitations related to service delivery.

Output 1.2: Increased Livelihood Opportunities for Resettled Communities that are Durable, Climate-resilient, and Context-specific.

This output is designed for improving living standard of the beneficiaries by supporting them to adopt innovative, durable, and market-oriented income generation activities. Innovative livelihood options mean identifying new and feasible income generation ventures.
Key Activities:

Provide immediate equitable livelihood inputs for newly resettled communities paying specific attention to PwDs and female-headed households.
Support resettled communities with innovative income generation opportunities.
Facilitate to establish market linkages.
Establish immediate and basic livelihood related infrastructure in newly resettled areas.

Output 3.3: Resettling Communities, PwDs and Female-headed Households are Socially Reintegrated with the Support of Community based Structures including CBOs, Producer Organizations, Women-led Community Organizations.

Community based organizations plays a significant role in promoting social cohesion and integration within and among the communities. As this project focuses to improve social integration, working with community-based organizations is identified as a significant measure. This output contributes to strengthen the newly formed and existing CBOs such as Rural Development Societies, Women Rural Development Societies (WRDSs), Disable Persons Organizations, Producer Organization, etc. and their capacity to address the needs of the communities, prejudice issues and norms affecting social cohesion, and conducting training for youth will be developed.
Key Activities:

Re/activate CBOs and WRDSs and strength their capacity in addressing the needs of the communities, prejudice issues and norms affecting social integration.
Establish local level citizen interaction platforms to encourage dialogues and dispute resolution.
Expected Deliverables
The CSO/NGO is expected to provide a proposal with an outline on how the CSO/NGO would implement the activities along with a financial proposal.
The CSO/NGO will abide to provide the following deliverables on time. The 1st payment will be made upon signing of the agreement and based on the inception report submitted by the selected CSO/NGO containing implementation plan and HR plan. The CSO/NGO shall submit the expenditure report when 80% of the payment is used along with the request for next payment.
1st payment: 30% of the total contract value, upon submission of a report on implementation plan and HR plan. – April 2023
2nd Progress Payment: 30% of the total contract value, upon submission of a progress report on the completed activities after completing 30% of the agreed activities. The partner should have spent at least 80% from the previous payment. – September 2023
3rd Progress Payment: 30% of the total contract value, upon submission of a progress report on the completed activities after completing 60% of the agreed activities. The partner should have spent at least 80% from the previous payment. – January 2024
Final Payment: 10% of the total contract value, upon submission of the final report and completing 100% of the agreed activities. – May 2024
Eligibility Criteria
The CSO/NGO that would be considered for this partnership,
Need to have a valid certificate of registration.
Need to have evidence of independent audit.
Be able to show an in-kind/financial co-contribution to the proposed partnership.
Should have a clear organizational constitution outlining transparent and participatory recruitment, procurement, and financial procedures-including transparent procedures on the selection of board members.
Should have a strong history of working in the areas of durable livelihood with reference to one or all the areas of intervention specified in Section B – Scope of work.
Should have proven experience of undertaking assignments with similar scope and nature related to durable livelihood and resettlement.
Experience – Organization:

A CSO/NGO which has at least recent 3 years of experience in providing services to IDPs and resettled communities for durable resettlement.
Possess in-house technical ability on sustainable livelihood framework, and the understanding the aims of Peacebuilding Priority Plan (PPP) of Sri Lanka and the National Policy on Durable Solutions for Conflict – Affected Displaced.
Proven ability to promote community cohesiveness, re-integration with special attention to conflict-  affected vulnerable groups such as women/single headed households, persons with disability, ex- combatants, and disadvantaged youth.
Proven ability in designing and implementation of projects demonstrating gender and conflict sensitivity.
Experienced in conducting awareness programmes on gender, environmental protection, citizen charter etc.
Proven ability to design and conduct programmes in Tamil.
Experience in working at district and divisional level with relevant authorities and lead ministries.
Experience in working with UNDP/other UN agencies and international organizations.
Experience in preparation of analytical result-based reporting.

Languages:

Staff should have excellent written and spoken knowledge of Tamil (as relevant to each location)
Fluency in English including reporting.
For more information, visit UNDP.