Deadline: 5-Dec-21
The United Nations Development Programme (UNDP) is requesting for Proposals for Livelihood strategy study in energy sector to evaluate employment and entrepreneurship opportunities within energy sector and drafting policy recommendations for Green Transport Sector in Karnataka.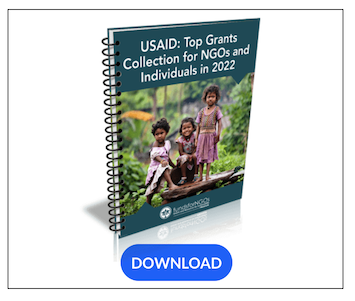 The overall objective of the proposed engagement in the Energy sector is to research scope for increasing women's participation in green energy sector by ascertaining the existing stakeholders, business models, technological capability, skilling requirements, policy instruments and also detail the existing challenges and opportunities in the Green Energy sector in Karnataka. Within the Green Transport sector, the objective is to create a set of validated policy recommendations based on the stakeholder's consultation and discussion held.
Scope of Work
The deliverables are broadly classified:
Ecosystem analysis of green energy sector

Conduct a detailed research and analysis on green energy sector ecosystem in Karnataka identify important stakeholders, policy instruments and innovative business models.
Conduct consultative sessions on evaluating the scope and requirements for promoting green jobs and eco entrepreneurship.
Create an Ecosystem Analysis report for livelihoods in energy sector in Karnataka

Consultative workshops and Focus group discussions

Conduct stakeholder consultative sessions to review the findings of ecosystem analysis report and provide insights for livelihood strategy document and policy roadmap
Identify innovative approaches and business models for green entrepreneurship promotion, nationally and globally

Green livelihood strategy document for energy sector

Create a livelihood strategy document for livelihood promoting green jobs and entrepreneurship in energy sector in Karnataka
Define the policy roadmap, stakeholder responsibility and highlight innovative business models and intervention strategies.

Green Transport Policy Recommendations

Research and compile a list of policy recommendations based on the Green Transport Consultation
Validate the policy recommendations with partners identified and experts in the field of Green Transport sector
Eligible Activities
Under the overall supervision of State Project Head, UNDP- Karnataka the service provider is expected but not limited to undertake the following activities:
Detailed review of the existing scenario of green energy adoption in Karnataka including analysis of existing policy instruments, business models, stakeholders, skilling requirements and entrepreneurship opportunities.
Organization of 1 workshop, 1 round table and 2 networking events with relevant stakeholders (Central and state governments, Green Jobs sector skills council, Industry associations and startups) to promote the agenda of (green jobs) and (eco) entrepreneurship and define a strategic roadmap for promoting livelihood in green energy sector.
Create a Livelihood strategy document for green energy sector including policy roadmap for promotion of green jobs and eco – entrepreneurship based on the insights of stakeholders and global best practices.
Based on the Green Transport Consultation held on 9th September and existing reports/studies, draft and validate a set of policy recommendations with multi-stakeholders participated in the Green Transport consultation and other experts.
Geographical Location: Karnataka.
Duration of the engagement: 03 Months
Eligibility Criteria
The service provider should have at least 3+ years of experience of the project implementation related to climate change/ green energy projects/ green transport sector/ Green jobs or livelihood in State/national/ international context.
The service provider should have at least 2+ years of research experience to provide strategic guidance to the Government/private sector for the green sector reg livelihood, jobs, and innovative technologies.
Ability to deploy competent and experienced team with experience in energy sector
The service provider should have good understanding of the Government schemes and working experience with government/private stakeholders.
Criteria
Technical Proposal (70%)

Institutional capacity and experience of the organization (20%)
Proposed methodology, approach, and timeframe (30%)
Qualification and experience of Team (20 Marks)
Team Leader (10marks)
Key personnel (10 Marks)

Financial Proposal (30%)

To be computed as a ratio of the Proposal's offer to the lowest price among the proposals received by UNDP.
For more information, visit https://procurement-notices.undp.org/view_notice.cfm?notice_id=86139