Deadline: 25-Jan-22
The United Nations Development Programme (UNDP) is pleased to launch a call for proposals for the Biodiversity Finance Initiative (BIOFIN).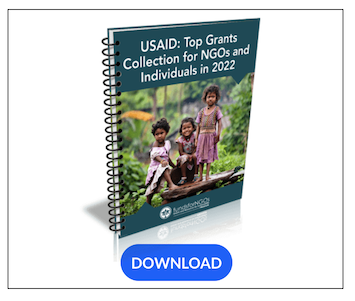 UNDP, through the Biodiversity Finance Initiative (BIOFIN), provides the following documentation to the service provider for review prior to commencing the Field work:
Copy of the latest macro evaluations carried out for the country;
UNDP work plan (s) and program documents with implementing partner;
Copies of the reports of any micro evaluation or other evaluation carried out previously with the implementing partner. For example, the regulations and regulations of public procurement of the country to compare its compatibility with the regulations of United Nations Procurement;
Copies of control or financial audit reports and periodic inspections on the spot (spot inspections) or carried out prior to the partner implementer; information of the implementing partner and the Program according to Annex 1 of the Word document called Annexes micro evaluations;
Any other documentation that can help the service provider understand better the context from the perspective of the United Nations.
Funding Information
UNDP is required to pay an advance payment representing 20% or more of the total value of the Contract, orfor an amount of USD30,000 or more, upon signing the Contract by the Parties, said payment will becontingent upon receipt and acceptance by UNDP of a bank guarantee or check certificate for the total amount of the advance payment, valid during the term of the Contract, andacceptable to UNDP.
Eligibility Criteria
From the Company's Experience:

The offeror has experience of at least 5 years in any of these topics: Evaluation, risk reports, control frameworks, and related. Verifiable in CV.
The bidder has minimum experience in two projects or risk assessments,from organizations in the development sector or the United Nations System. Verifiable in CV.

From the Experience of the Team and the Project Leader:

The team and its leader have at least three years of experienceverifiable in CV in the realization of similar evaluations.

Of the Technical Proposal:

The technical proposal must clearly reflect the understanding of the scope and objectives of the consultancy. The proposal must detail:

Activities to be carried out
Schedule of activities
Project objectives, procedures and/or methodologies that will be used to fulfill the activities and products expected.

The technical proposal presents the technical work team and their curricula, as well as details on commitments made, including ongoing assignments indicating their responsibilities and their qualifications and experience in carrying out similar evaluations. PDF documents will be delivered, initialed and signed.
For more information, visit https://procurement-notices.undp.org/view_notice.cfm?notice_id=87155