Deadline: 6-Jul-22
The United Nations Development Programme (UNDP) through its FPI Programme on "Addressing the impacts of the energy crisis in the Republic of Moldova: Initiating solutions toward energy security and energy poverty" hereby invites you to submit a Request for Proposal for the Development of the Informational System of the "Energy Vulnerability Fund".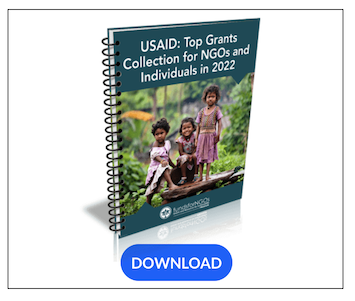 Conflict of Interests
Bidders must strictly avoid conflicts with other assignments or their own interests, and act without consideration for future work. Bidders found to have a conflict of interest shall be disqualified. Without limitation on the generality of the above, Bidders, and any of their affiliates, shall be considered to have a conflict of interest with one or more parties in this solicitation process, if they:

Are or have been associated in the past, with a firm or any of its affiliates which have been engaged by UNDP to provide services for the preparation of the design, specifications, Terms of Reference, cost analysis/estimation, and other documents to be used for the procurement of the goods and services in this selection process;
Were involved in the preparation and/or design of the programme/project related to the services requested under this RFP; or
Are found to be in conflict for any other reason, as may be established by, or at the discretion of UNDP.

In the event of any uncertainty in the interpretation of a potential conflict of interest, Bidders must disclose to UNDP, and seek UNDP's confirmation on whether or not such a conflict exists.
Similarly, the Bidders must disclose in their proposal their knowledge of the following:

If the owners, part-owners, officers, directors, controlling shareholders, of the bidding entity or key personnel are family members of UNDP staff involved in the procurement functions and/or the Government of the country or any Implementing Partner receiving services under this RFP; and
All other circumstances that could potentially lead to actual or perceived conflict of interest, collusion or unfair competition practices. Failure to disclose such an information may result in the rejection of the proposal or proposals affected by the non-disclosure.

The eligibility of Bidders that are wholly or partly owned by the Government shall be subject to UNDP's further evaluation and review of various factors such as being registered, operated and managed as an independent business entity, the extent of Government ownership/share, receipt of subsidies, mandate and access to information in relation to this RFP, among others. Conditions that may lead to undue advantage against other Bidders may result in the eventual rejection of the Proposal.
Eligibility Criteria
Proposals will be examined to determine whether they are complete and submitted in accordance with RFP requirements as per below criteria on a Yes/No basis:

Appropriate signatures
Power of Attorney
Minimum documents provided
Technical and Financial Proposals submitted separately
Bid Validity

Legal Status: Vendor is a legally registered entity and can ensure rapid local response (including presence of staff) to any of the contract related requests (whether though a local branch or office, through a local consortium partner or a local subcontracted consultant or company or other – all relationships to be documented through official documents and valid contracts submitted with the Proposal).
Eligibility: Vendor is not suspended, nor debarred, nor otherwise identified as ineligible by any UN Organization or the World Bank Group or any other international Organization in accordance with ITB clause 3.
Bankruptcy: Not declared bankruptcy, not involved in bankruptcy or receivership proceedings, and there is no judgment or pending legal action against the vendor that could impair its operations in the foreseeable future.
For more information, visit https://sc.undp.md/tnddetails2/2483/