Deadline: 1-Feb-22
The United Nations Development Program (UNDP) hereby invites you to submit a Proposal for Provision of Small Business Grants to Businesses.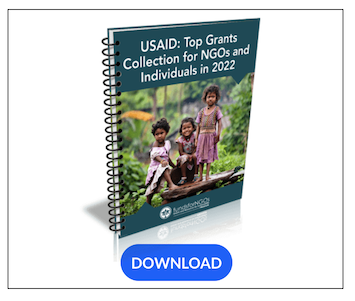 This project aims to provide small business grant to support businesses, MSMEs, entrepreneurs and others that will allow them to restart or expand their business in Mosul with a focus on West Mosul – Nineveh Governorate.
In addition to the individual support, the project should aim to encourage market recovery in return areas that can in turn enable more returns.
The project will mainstream conflict-sensitive approaches in order to address the underlying challenges of exclusion, marginalization and societal divisions to contribute addressing key drivers of conflict, particularly strengthening the peace-dividends.
The training activities should take into consideration the COVID-19: Emergency Livelihoods Cluster Response (Technical Guidance, Key Messages, Tools & Resources) when it comes to recommendations around vocational training, assets replacement and business grants.
Scope
Geographical coverage: Mosul with a focus on West Mosul- Nineveh.
Timeline: The project activities should not exceed 5 months equivalent to 20 weeks.
Beneficiary definition:

Business owner who already established their own business;
Business owner aged between 18 and 45.
Women (at least 30% of beneficiaries for each output should be women)
Youth (at least 40% of the beneficiaries for each output should be youth aged between 18 and 29.
Respond to Socio-Economic vulnerability such as: Level of Income, type of income (permanent, seasonal, based on availability or daily worker), persons on charge/dependents (children/parents), household size, people with special needs, women headed household, if indebted and others.
Did not benefit or not benefiting from similar assistance
Living in the targeted areas (Mosul with a focus on West Mosul, Nineveh).
Returnees and Host Community (non-displaced).
Committed to the project objectives and conditions
Priority will be given to one member in the family.
Funding Information
The maximum value of the asset is $700 USD.
Qualifications
Technical proposal

The Technical Proposal must be submitted using the provided template and following minimum guidelines. The submission package should include the following minimum supporting documents.
A cover letter explaining why the applicant organization considers itself the most suitable candidate for the work.
Be a legally registered organization (inside or outside Iraq) with the ability to work in Iraq.
Organizational Profile, including description of management, operational and financial capacities.
Description of past experience in similar projects and at least 3 references from organization's project implementation history. Include a sample list of relevant past projects.
Minimum 4 years' experience working in Iraq, current operational presence in Iraq and capacity to network extensively with the Government, with a specific focus on Ninewa Governorate and local stakeholders.
CVs for the proposed Key Staff Positions, including references
Profile of any additional partners to be engaged in the project.
Detailed Technical and Financial Proposal, covering Context Analysis (evidence-based), Project Methodology, Results Framework, Risk Management Plan, Monitoring Plan, Visibility Plan and Budget etc.
Audit Reports for the past 3 years (2018, 2019,2020 and if 2021 is available).

Financial proposal

The Financial Proposal must provide a detailed cost breakdown per each output-activity. Project Management costs should not exceed 18% of the total activities' costs. Including indirect cost.
Eligibility Criteria
UNDP seeks to recruit a national or an international non-profit, non-governmental organization (NGO) or private firm, which meets the following criteria:
Valid registration with the Federal Government of Iraq and the Kurdistan Regional Government of Iraq. Without these Registrations, the submission will not be deemed eligible
Physical presence in Iraq for at least 4 years.
For more information, visit https://procurement-notices.undp.org/view_notice.cfm?notice_id=87162