Deadline: 26-Nov-21
The Better Community Business Network (BCBN) is offering Grant Initiative to provide small third-sector grant awards to empower charities and local community projects.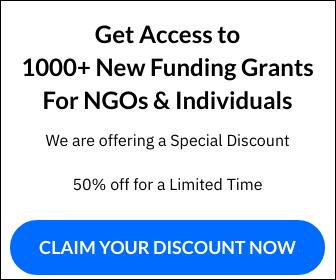 BCBN Supports
Some of the causes they support:
Education (e.g. schools, extra-curricular clubs)
Health (e.g. hospitals, cancer research, healthy eating)
Ex-Offenders (e.g mentoring, rehabilitation)
Homeless/Poverty (e.g shelter projects, food banks)
Arts & Culture (e.g sport activities, library funds)
Enviroment (e.g natural disasters, regeneration projects
Elderly (e.g befriending, social clubs
Disability (e.g help lines, inclusion)
Social Cohesion (e.g. committee programmes)
The award of the grants and implementation of the grant making policy is carried out by the charity committee whose members make up the BCBN Board of Trustees. Each community project proposal may be rewarded up to £3,000 per project. BCBN annually, distributes grants totalling £36,000 to 12 UK charities and community projects.
Eligibility Criteria
Please read this section carefully before completing your application.
Be UK based
Address a community issue or support a local community initiative
Provide benefits to the local community
Must be able to demonstrate that the money will be used for project-specifics
Applicants are welcomed from groups including: local community, self-help or voluntary groups and charities (including local branches of national charities) or individuals acting for the benefit of the local community.
Exclusions
The following list sets out the types of activities excluded by the BCBN Grant Initiative :
Any projects supported must benefit a local community within the UK
Overseas Activities – BCBN Grant Initiative does not support projects outside of the UK
Party political activity – Applications to support fundraising, campaigning or any other activity associated with any political party will not be accepted
Individual sponsorship – Applications to support individuals will not be accepted
Travel and accommodation – Requests to assist with travel and accommodation costs are excluded
Multiple applications – For successful grant applicants only one per person/organisation may be supported in a year (from time awarded); for unsuccessful applicants, you may re-apply for the new quarterly term
Application for grants that exceed £3,000 may be turned down
Part-funding of projects
Running costs and expenses (venue hire, staff cost and salary, bills, printing)
Professional associations, or training for professionals.
Organisations that do not have charitable aims (such as companies limited by shares and commercial companies)
Endowments, loans, deficits, general appeals
Grant-giving charities
Building projects
Non-essential items
For more information, visit http://bcbn.org.uk/grant-initiative/