Deadline: 18-Jan-22
The Tennessee Arts Commission is inviting applications for the Rural Arts Project Support Grant Program to support for arts projects and activities across all disciplines that focus on community vitality and engagement in rural counties.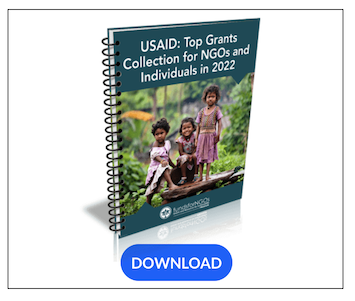 Funding will depend upon an organization's rating in the review process and upon the total amount of funds available to the Tennessee Arts Commission for grant allocation.
Funding Information
Funds awarded to a single organization in these categories range from $500 to $18,000 for non-arts organizations and arts organizations, and entities of local government.
Appropriate Activities
Proposed arts projects must involve one or more Commission recognized art forms, including: visual arts, craft, media, design, music, theater, dance, folk and ethnic, or literary arts. The following are example activities and expenditures that are consistent with the funding philosophy Rural Arts Project Support:
Projects that involve and promote professional artists, especially Tennessee artists
Visiting artists conducting master classes
Specific aspects of workshops, festivals, and conferences
Public performances, productions, and exhibitions produced by the applicant
Exhibitions of art by professional and folk artists, especially Tennessee artists
Projects involving and promoting folk and traditional artists
Promotion, publicity, and newsletters
Administrative and artistic staff support
Research and documentation as part of an arts project or program development
Consultancies and residencies for administrative and artistic activities
The development of long-range planning documents
Improved program accessibility for underserved constituencies, e.g. children, people living in rural communities or isolated settings, people with living with disabilities, people of color, and senior citizens
Art in public places
Extensions of literary projects, journals with continuing publication, or juried anthologies
Apprenticeship programs
Computer software/training
Technical/production support
Technical assistance projects
Touring/presenting projects that bring professional and/or traditional folk performers to communities across the state
Inappropriate Activities
The Tennessee Arts Commission reserves the right to deny any application, if the proposed activity is outside of the scope or spirit of the agency's mission, purpose, or this grant program.
The following are examples of activities and expenditures not fundable for arts projects. For further information see Funding Restrictions on Legal Requirements.
Insurance premiums
Endowments
Office space rental
Janitorial service and general physical plant maintenance
Food and hospitality
Permanent equipment purchases
Scholarships
Payment of accumulated deficits
Capital improvements
Vanity publications
Out-of-state travel
Scholarly arts-related research and writing
Cash awards
Purchase of local public art
Legal fees
Planned fundraising activities
Events to which the general public is not invited
Payments to members of the organization's board
Payments to an employee or official of the State of Tennessee
Eligibility Criteria
First time applicants to this category are encouraged to contact Commission's program staff prior to submitting an application to verify eligibility.
DUNS Number: All applicants are required to have a DUNS number.
K-12 schools are not eligible under this category. Arts education-based projects, especially those primarily serving youth, must be submitted in one of the Arts Education grant categories.
Applicant organizations must be chartered in Tennessee. National or regional 501(c)3 organizations, chartered and headquartered in Tennessee, and serving as an umbrella organization applying for funds for another group are restricted to one application only per fiscal year. All Nonprofit, 501(c)3 applicants must upload the most recent copy of their by-laws. All Nonprofit, 501(c)3 applicants must upload these to their organization profile during registration, prior to submitting on their application.
Debarment and Suspension. Grantees are required to sign contracts certifying to the best of its knowledge and belief, that it, its current and future principals, its current and future subcontractors and their principals are not presently debarred, suspended, proposed for debarment, declared ineligible, or voluntarily excluded from covered transactions by any federal or state department or agency.
An organization is eligible to apply for funding if the organization is legally chartered in Tennessee and has its headquarters and home season, or activities equivalent to a home season for non-producing organizations, in Tennessee and meets either of the following qualifications:
The group is a chartered not-for-profit organization in possession of a determination letter from the Internal Revenue Service, declaring the organization exempt from federal income tax under Section 501(c)(3) of the Internal Revenue Code.
The organization is a public or private educational institution (such as an elementary or secondary school), a school board, a governmental agency or a college or university. Private educational institutions must be not-for-profit and meet the tax-exempt requirements. Colleges and universities are eligible only for activities that clearly serve the needs of surrounding communities or the State and are designed to involve a broad audience. Activities that are credit-producing or are oriented primarily to students and the academic community are not eligible.
For more information, visit https://tnartscommission.org/grants/rural-arts-project-support/