Deadline: 29-Mar-23
The Better Food for All: Innovation for Improved Nutrition (Mid-Stage) is now open to support UK registered businesses in the development of innovative solutions to address significant nutrition challenges.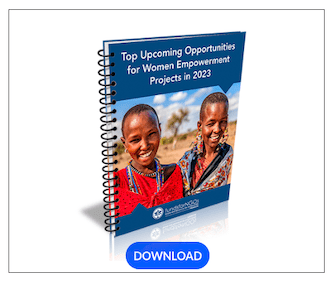 Your project must have the potential to impact the nutritional quality of food and drink products consumed by the UK population.
Focus Areas
Your project can focus on:

Enhancing food quality: innovative technologies and processes to improve the nutritional quality of foods and ingredients
Functional foods: foods with specific health benefits
Stratified nutrition: products aimed at particular demographics or groups
Fortified and biofortified foods: including processed foods, convenience foods and raw materials produced at farm level
Plant-based and alternative proteins: alternative protein sources for healthier and more sustainable diets, and processes that are accepted by consumers to incorporate these alternative protein sources into food products
Preservation, packaging and storage technologies: to increase shelf life including for healthy convenient foods and nutritious perishable foods.
Funding Information
Your project's total costs must be between £250,000 and £1 million.
Eligibility Criteria
Your project must:

Have total costs between £250,000 and £1 million
Start by 1 September 2023
End by 31 February 2026
Last between 12 and 30 months
Carry out all of its project work in the UK
Intend to exploit the results from or in the UK

Lead Organisation

To lead a project your organisation must:

Be a UK registered business of any size
Collaborate with at least one other UK registered organisation

Project Team

To collaborate with the lead, your organisation must be one of the following UK registered:

Business of any size
Academic institution
Charity
Not for profit
Public sector organisation
Research and technology organisation (RTO)

Each partner organisation must be invited into the Innovation Funding Service by the lead to collaborate on a project. Once accepted, partners will be asked to login or to create an account and enter their own project costs into the Innovation Funding Service.
Ineligible
They are not funding projects that:

Are not focussed on foods for human consumption, for example pet food
Are not sustainable in the context of environmental challenges
Do not minimise negative effects
They cannot fund projects that are:
Dependent on export performance, for example giving a subsidy to a baker on the condition that it exports a certain quantity of bread to another country
Dependent on domestic inputs usage, for example giving a subsidy to a baker on the condition that it uses 50% UK flour in their product
For more information, visit Innovate UK.