Deadline: 19-Jul-22
Sustainability Victoria is seeking applications for its Recycling Victoria Organics Markets Fund Program to remove barriers and accelerate a sustained increase in the adoption of these products.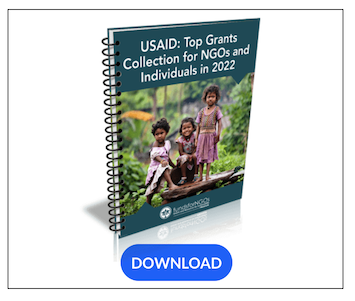 This Fund supports the sustainable growth of end markets including agriculture, urban and amenity (for example, parks and gardens), and roadside amenity (for example roadside rehabilitation) to utilise the increased supply of better-quality Recycled Organic Products.
Objectives
Projects must meet one or more of the following objectives:
identify, develop, and diversify end markets for eligible Recycled Organic Products.
increase confidence in, demand for and uptake of eligible Recycled Organic Products in Victoria
boost Victoria's economy through local circular economy initiatives, helping businesses to grow in new ways and create new jobs.
This will be achieved by funding projects that:
remove barriers that prevent or limit the adoption of Recycled Organic Products
accelerate a sustained increase in the use of existing Recycled Organic Products.
Funding Information
Grants from $15,000 to $400,000 are available per project.
Eligible Project Types
Examples of projects that will be funded include, but are not limited to:
purchase capital or equipment (for example, decontamination equipment, or storage bunkers to distribute product for urban and amenity use)
purchase processing equipment and infrastructure required to access markets for eligible products (for example, equipment to blend gypsum or lime with compost)
develop information resources or decision-making tools to overcome a knowledge-based barrier to adoption
facilitate the commercialisation of eligible products for new markets or sectors
focus on increasing the adoption of Recycled Organics in agricultural, urban and amenity and roadside amenity markets directly (for example, field days and developing a business case for using Recycled Organic Products in parks and gardens)
purchase eligible agricultural machinery to increase the adoption of Recycled Organics by farmers (for example, a compost spreader owned by a farming organisation and shared amongst farmers)
conduct eligible pilots, trials, and demonstrations (for example, a commercial scale demonstration trial of Recycled Organics use)
support commercialisation activities for eligible Recycled Organic Products.
Eligibility Criteria
The program requires a single applicant to apply as Applicant. The Applicant is fully accountable for project delivery. For Collaborative Partnerships, this applicant is known as the Lead Applicant.
Eligible organisations must be one of the following organisation types:
businesses
Catchment Management Authorities
Local Government
industry associations
not-for-profit organisations
community groups (such as, Farmer Groups and farming owned organisations).
Applicants must be legally constituted organisations and:
have a current Australian Business Number (ABN)
have been operating for a minimum of 2 years by the application closing date (to be validated by the date that the organisation's ABN is active from)
meet or exceed the minimum co-contribution requirements
agree to comply with the Terms of Participation in Grant Programs
agree to comply with the funding terms and conditions:

for grants $50,000 or less read the Short-form grant funding agreement
for grants more than $50,000 read the General grant funding agreement.
They encourage applications from Aboriginal and Torres Strait Islander organisations.
For more information, visit https://www.sustainability.vic.gov.au/grants-funding-and-investment/grants-and-funding/organics-markets-fund