Deadline: 3-Aug-22
The Social Justice Fund (SJF) is pleased to announce the 2022 Queer Justice Momentum Giving Project Grant, open to queer-led grassroots organizations in Idaho, Montana, Oregon, Washington, and/or Wyoming.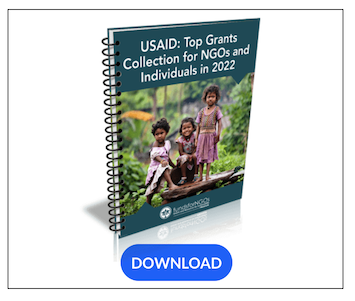 Priorities
They will prioritize organizations in both the prescreening and final decisions process that:
Have leadership (at least 51%) from Black, Indigenous, and people of color communities
Conduct most of their work/organizing in rural, small town, and/or reservation communities.
Funding Information
Grant amount: Two-year grants of $40,000 ($20,000 per year)
what they fund
Queer communities need our support NOW, with unrelenting attacks to reproductive justice and widespread surges in trans-antagonistic, anti-queer rhetoric, organizing, and legislation.
The 2022 Queer Justice Momentum Project will support building new and imaginative systems that help achieve a world where queer communities are protected, honored, and thriving. We hope to resource those working towards dismantling sexist, heteronormative structures and building practices and systems that protect and honor individuals and communities of different genders and sexual identities outside of the heteronormative binary. Through this grant, we hope to support organizers in working towards a world where LGBTQIA+ folks, fem(me)s, and gender non-conforming people are able to identify and express their gender and sexual orientation without fear, discrimination or harm, and have the economic, social, and political power and resources to make healthy decisions for themselves, their families, and their communities in all areas of their lives.
This grant will support groups led by LGBTQIA+ individuals, non-binary folks, and fem(me)s who are organizing against heterosexism, transmisogynoir, homophobia, cissexism, and working to build the liberation of groups who have been marginalized because of their sexual and/or gender identity in meaningful ways across Idaho, Montana, Oregon, Washington, and Wyoming. We will prioritize funding organizations with Black, Indigenous, and/or POC leadership, and/or who conduct most of their work in rural, small town, and/or reservation communities.
Eligible Project
Some examples of organizing work that is eligible for this grant include:
Resource mobilization for LGBTQIA+ folks
Establishing queer and nonbinary community spaces
Reproductive justice organizing
Leadership development programs for LGBTQIA+ individuals, nonbinary folks, and fem(me)s
Facilitating healing and wellness
Developing community restorative justice processes
Civic engagement
Organizing against gender based violence
Eligibility Criteria
Eligible organizations must meet the following criteria:
Nonprofit organizations, tribal agencies, or groups sponsored by a nonprofit organization or tribal agency

This grant can fund:

Organizations with 501(c)3 or 501(c)4 status as determined by the IRS
Federally recognized American Indian tribal government or agency
Organizations that are fiscally sponsored by 501(c)3 or 501(c)4 organizations or by federally recognized tribal governments
Organizations that carry out their work in Idaho, Montana, Oregon, Washington, and/or Wyoming
At least 51% of organizational leadership identifying as members of the LGBTQIA+ communities
Organizations that work within SJF's community organizing framework
Organizations with leadership of (at least 51% of the) people who are most directly affected by the issues that the organization or project is addressing
For more information, visit https://socialjusticefund.org/now-announcing-the-2022-queer-justice-grant/