Deadline: 22-Jul-22
The United States Agency for International Development (USAID) is seeking applications for a Cooperative Agreement from qualified entities to implement USAID/Colombia's Restoring our Future Activity.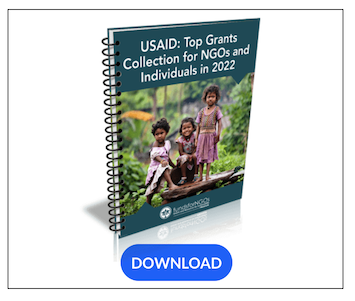 USAID's Restoring Our Future Activity will build on previous efforts to advance the willingness and ability of Colombians, including victims, to come to terms with the past and restore the social and community fabric. This Activity will strengthen dialogue, resilience, and trust to advance the guarantees of non-repetition and make peace irreversible and long lasting.
The Activity will build off results and lessons from past programming, adopt a territorial approach to strengthen institutional processes, and scale-up reconciliation capacities from the individual to the community level. Restoring Our Future will advance reconciliation, consolidate peace, and support non-repetition of the conflict and violence in Colombia. It will use differential approaches for each demographic of victims, communities, and types of organizations.
Objectives
Institutions protect victims' rights and advance reconciliation. This objective will advance the GOC's institutional response to support reconciliation and protect victims' rights as defined in the Victim's Law and the Peace Accord. Past programming supported the GOC's efforts to design, implement and consolidate the national institutional arrangement to assist victims.
Victims' organizations effectively exercise victims' rights and support reconciliation. Through the Activity's support, victims' organizations will demonstrate effective representation of their constituents and participatory spaces will produce impactful results for victims through the design, implementation, and monitoring of policies. The GOC and civil society have made significant progress in developing citizen participation mechanisms, particularly those related to victims' issues and the territorial transition to peace.
Communities are more willing to reconcile and contribute to the nonrepetition of conflict. This objective will complement actions under Objectives 1 and 2 by strengthening citizens' capacity to support reconciliation and peacebuilding efforts. The Activity will build on previous efforts to develop individual citizens' skills for dialogue, cooperation, and social cohesion.
Funding Information
Estimated Total Program Funding: $60,000,000
Award Ceiling: $70,000,000
Award Floor: $57,000,000
The anticipated period of performance is five (5) years.
Eligibility Criteria
Eligibility for this RFA is not restricted. U.S. and non-US organizations may participate under this RFA. Public International Organizations (PIOs), as defined by ADS 308, are eligible to submit an application.
Any PIO that submits an application to this RFA is agreeing to have all substantial involvement clauses included as special conditions in their final PIO cost-type agreement (See ADS 308.3.2.2 and ADS 308.3.9.1) or is otherwise ineligible for award.
Applicants must have established financial management, monitoring and evaluation processes, internal control systems, and policies and procedures that comply with established U.S. Government standards, laws, and regulations. The successful applicant will be subject to a responsibility determination assessment (Pre-award Survey) by the Agreement Officer (AO).
The Recipient must be a responsible entity. The AO may determine a pre-award survey is required to conduct an examination that will determine whether the prospective recipient has the necessary organization, experience, accounting and operational controls, and technical skills – or ability to obtain them – in order to achieve the objectives of the program and comply with the terms and conditions of the award.
For-profit applicants must note that USAID policy prohibits the payment of fee/profit for recipients under assistance instruments. Forgone profit does not qualify as cost-share or leverage.
USAID welcomes applications from organizations that have not previously received financial assistance from USAID.
For more information, visit https://www.grants.gov/web/grants/view-opportunity.html?oppId=341153