Deadline: 25-Aug-20
The United States Agency for International Development (USAID) is seeking applications for a Cooperative Agreement from qualified entities to implement the Community Radios Assistance for Greater Empowerment of Mozambicans – USAID's CORAGEM.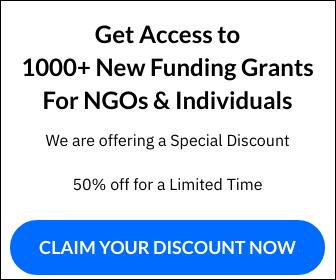 The purpose of the Cooperative Agreement, will be to strengthen the capacity of community radios to provide high quality information to better inform and empower Mozambican citizens to hold their governments accountable. The program will provide tailored targeted support to at least 30 Community Radios (CRs) and generic assistance to around 120 CRs located in the provinces of Zambézia, Nampula, Niassa and Cabo-Delgado. Although the program will primarily focus on independent community radios, support to state-owned community radios in the geographic area is anticipated.
Outcome, Purpose and Objectives
Activity Outcome: Mozambican citizens better informed and motivated to improve their lives and participate in governance processes
Activity Purpose: Community Radios provide high quality, useful and reliable information to Mozambican Citizens
To achieve this purpose the program will pursue three distinct objectives:
Objective 1: Improve the community radios journalists' skills and ethics;
Objective 2: Increase the Financial Sustainability of Community Radios;
Objective 3: Enhance the Community Engagement of Community radios
USAID intends to provide approximately $6,000,000 in total USAID funding
Timeframe: The anticipated period of performance is five (5) years. The estimated start date will be upon the signature of the award, on or about, or other effective date determined by the Agreement Officer.
Geographic Focus
USAID'S CORAGEM will be structured to provide effective support to community radios located in Zambezia, Nampula, Cabo Delgado and Niassa provinces, with modest and strategic support to other community radios nationwide. This activity may assist community radios outside the defined geographic focus, based on solid justification to be evaluated as needed.
Eligibility Criteria
Eligibility for this RFA is restricted to Local Mozambican
Organizations
(Local Entities) as defined. "To be considered a "local" organization, USAID defines an entity that must:
Be organized under the laws of the recipient country;
Have its principal place of business in the recipient country;
Be majority owned by individuals who are citizens or lawful permanent residents of the recipient country; and/or;
Be managed by a governing body, the majority of whom are citizens or lawful permanent residents of a recipient country;
Not be controlled by a foreign entity or by an individual or individuals who are not citizens or permanent residents of the recipient country.
For more information, visit https://www.grants.gov/web/grants/view-opportunity.html?oppId=328127