Deadline: 10-Dec-21
The British Columbia (BC) Injury Research and Prevention Unit's Vision Zero in Road Safety for Vulnerable Road Users Program (Vision Zero in Road Safety Program) is now open to support local governments, Indigenous community governments and non-government organizations to advance evidence-informed road safety improvements resulting in reduced vulnerable road user injuries and reductions in the severity of these injuries.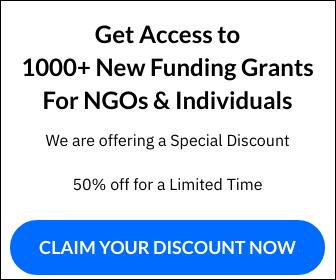 This program aims to generate immediate and long-term injury reduction benefits for vulnerable road users in underserved communities, Indigenous communities, and small and remote communities. It also helps to advance the implementation of innovative, technology-driven, proven and low-cost road safety crash countermeasures.
Funding Information
Award Amount: $5,000 to $20,000
Award Term: April 1, 2022 – March 31, 2023 (12 months)
Eligible Projects
Projects eligible for funding in Stream #1 include innovative, low-cost road improvements (temporary or permanent) that increase the safety of vulnerable road users. Examples include traffic signal timing changes, raised crosswalks, solar-powered speed feedback signs, rectangular rapid flashing beacons, innovative pavement markings, and curb extensions or bollards.
Indigenous communities are eligible for Stream #2 of grant funding, which includes the same project types as those listed for Stream #1. Additional eligible projects for Stream #2 include initiatives such as road safety planning, community consultations, or stakeholder engagement, as well as initiatives aimed to address specific issues such as driver training, impaired driving, or a bike-share program to increase active transportation.
Eligibility Criteria
Eligible applicants include:
Local governments
Indigenous governments
Non-government organizations (NGOs), e.g. School Districts, Parent Advisory Councils, Road Safety Advocacy Groups
Application Requirements
File format should be PDF
Should not exceed 5 pages, with one inch margins
Font should be either Calibri or Ariel
Font size should be 11pt or 12pt
For more information, visit https://injuryresearch.bc.ca/vision-zero-in-road-safety-grant-program/