Deadline: 8-Nov-20
Are you passionate about the future of ASEAN region? Do you have an idea that will create positive change in your community, but are in search of mentorship and financial assistance to make it happen? Then, this opportunity is for you!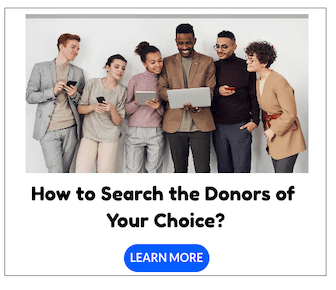 The 2021 Young Southeast Asian Leaders Initiative's (YSEALI) Seeds for the Future grants competition can help turn your ideas into action. The Cultural Vistas and the U.S. Mission to ASEAN are proud to announce that the YSEALI Seeds for the Future program is now welcoming for its 2021 grant competition.
YSEALI Seeds for the Future is a small grants competition for young leaders in Southeast Asia. The competition provides funding for the region's most promising young leaders to carry out projects that improve their communities, countries, and the region.
In 2021, YSEALI Seeds for the Future will build on the diverse achievements of this year's grantees, who have successfully implemented 25 projects across all ten ASEAN member states and Timor-Leste. Included among the 25 grantees are digital agriculture enthusiasts form the Philippines, a Vietnamese Sign Language program for teachers, and a Lao youth technology entrepreneurship boot-camp.
Funding Information
All projects are eligible for up to $15,000 in funding.
Thematic Areas
Projects cover one of the four YSEALI themes:
Eligibility Criteria
Teams will be selected to receive a small grant to implement a project in one or more of the YSEALI member nations. Projects that involve more than one country are encouraged. Each team must have at least three members, and each applicant team must designate a Project Leader, a Project Secretary and a Project Treasurer.
Description of Roles:

Project Leader: This person is the overall head of the implementation of the project, and will delineate responsibilities to other participants. The project leader leads the discussion about how the project is implemented, and must be committed to regular communication with the rest of the team and the funder.
Project Secretary: This person will compile monthly reports and updates on the project. The project secretary should be adept with social media and must be organized.
Project Treasurer: This person will handle the finances of the program. Funds will be distributed in three separate intervals at percentages of 60% (beginning) 35% (middle) and 5% (end).

All main team-members (Project Leader, Secretary, and Treasurer) must be 18-35 years old, be registered members of YSEALI, and be from one of the 11 YSEALI nations. All additional team-members are encouraged to become YSEALI members.
Please note, the previous YSEALI Seeds grantees are encouraged to serve as consultants or support team-members only and should not occupy one of the main leadership roles (Project Leader, Project Secretary, or Project Treasurer) within the new YSEALI Seeds project, submitted for 2021 YSEALI Seeds for the Future competition.
For more information, visit https://culturalvistas.org/articles/press-releases/call-for-applications-2021-yseali-seeds-for-the-future-grants-competition/