Deadline: 27-Nov-22
In the frameworks of its projects in Sudan, CFI, the French media development agency, is pleased to invite journalists and content creators at various professional levels focusing on covering economic and financial issues and producing economic and financial related content in Sudan to apply for a training aimed at enhancing their skills that will be covering economic journalism and data journalism.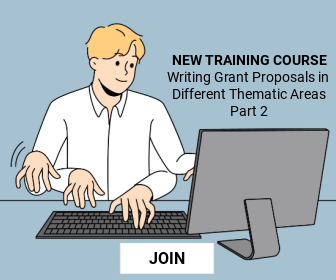 Presentation of the programme:
The training is particularly aimed at journalists in Sudan who have:

Proven economic and/or financial journalistic skills and the desire to deepen them;
An interest in economic issues in Sudan and the will to cover these topics.

This activity aims to produce, promote and publish quality reports on economic and financial issues in Sudan.
Training Programme
Two different components will be part of the training program that will take place in Khartoum:

Understanding economic and financial data and producing journalistic contents (3 days) which will include the following:

Economic and financial data sources and investigation
Economic and financial journalism and media coverage of economic and financial issues and reforms
Producing media contents based on facts and analysis

Understanding data journalism and producing contents based on data and data visualisation (3 days) which will include the following:

Data visualisation tools
Data analysis and data storytelling
How to create simple economic and financial content using data and data visualisation tools (interactive graphs and charts, infographics, etc.)

Participants will then create content related to their training with the support of coaches. The created content may also be adapted to correspond to the formats of social media. The contents produced will be evaluated by a jury and prizes will be awarded to the best contents. The produced content will then be published in Sudanese media outlets.
Eligibility Criteria
To apply for this training program, you must:

Be a journalist living in Sudan – Youth, particularly women, and disabled people are encouraged to apply;
Have proven economic or financial journalistic skills and the desire to deepen them;
Have an interest in economic issues and economic reform and the will to cover these topics;
Be available to attend the applicable training sessions in Khartoum and commit to attending them (travel and accommodation fees will be covered by CFI);
Have the language proficiency to attend the trainings in Arabic;
Commit to produce content related to the training programme and authorize CFI to reproduce and disseminate them (non-commercial use).
For more information, visit https://ac.cfi.fr/en/appels/sudan-ecofin/