Deadline: 21-Feb-23
Nikon is inviting all women photographers to participate in this exclusive photography/videography contest. Stand a chance to grab the limelight and change the perspective by showcasing your unique personality.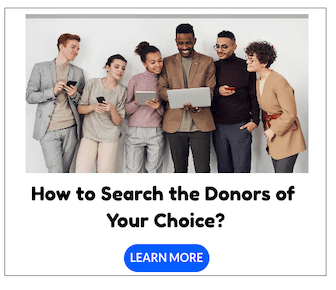 What's Through Her Lens?
An exclusive photography/videography contest for women.
Theme: Just shoot and share what inspires you, and portrays your unique personality, art, or identity.
Benefits
By submitting your favourite photo/video that represents you, shot on Nikon camera and lens, you can win exciting prizes worth up to ₹ 3 80 000.00
How to Participate?
Submit your entry or upload a photo/video (up to 120 secs) captured by you, on your social media account
Mention the Nikon camera and lens used to capture the photo/video
Tell them why this photo/video reflects your unique personality in a few lines
Use the hashtag #ThroughHerLensS3 and #ThroughHerLens and tag @NikonIndiaOfficial
Eligibility Criteria
Eligibility criteria for participation in the Program:

The Program shall be applicable for individuals who are:

Citizens of India or Permanent Residents of India.

The following individuals are not eligible to participate in the Program:

Employees of Nikon India Pvt. Ltd.
Employees & affiliates of the campaign management firm.

The following individuals are not eligible to participate in the Program:

Employees of Nikon India Pvt. Ltd.
Employees & affiliates of the campaign management firm.
Terms & Conditions
The videos submitted by the participants would be subjected to screening and shall be removed if found violating mentioned guidelines or on any other ground at the sole discretion of Nikon India Pvt. Ltd.
By submitting the video to the contest, the participant(s) is acknowledging that:
The owner of the submission confirms that he/she is the rightful owner of the content and has all the rights.
There's no violation of copyright(s) whatsoever.
The participant is completely accountable for the submitted video and the description.
Nikon shall have the right to modify or adapt in part or in whole any materials submitted to the contest before or after publication, at its sole discretion.
Only one entry per user will be shortlisted and it should be shot on a Nikon Mirrorless Camera/ Nikon DSLR/ Nikon Coolpix, using NIKKOR lenses.
The entry will only be considered once all required details of the submission are fulfilled.
Video entries must fall under 120 second timeline. Entries exceeding this duration shall be disqualified.
Late, illegible, incomplete, defaced, objectionable, obscene, or corrupt entries shall not be considered.
The announcement of the winner(s) shall be made on Nikon India Official Facebook and Instagram pages.
Final winners shall be selected and announced at the sole discretion of Nikon India Pvt. Ltd.
Nikon reserves the right to modify the contest rules or to cancel, extend or discontinue the contest or any part thereof at any time without any prior notification.
The entries that submitted to this contest may be used by Nikon or its partner for any promotional/marketing purposes as it sees fit apart from this contest.
All prizes/awards/titles are non-transferable, non-negotiable and no cash alternatives will be offered.
The prizes shall be delivered within 30 days after the announcement of the winner, provided all the personal details asked for are submitted completely and correctly by the participant/winner.
Nikon shall not be held responsible in case of any delay/failure/loss in delivery of the prizes arising due to incomplete or incorrect details submitted by the participant/winner or any grounds whatsoever.
Nikon India Pvt. Ltd. shall not be liable for the warranty and/or service of the gift/prize items given as gratification.
Winners may be asked to collect their gift from any nearby Nikon India Pvt. Ltd or its associate's premises. Winner(s) may be asked to furnish national identity proof document(s) at the time of the delivery of the prizes.
Nikon India or its associates may request to take photograph of the winner(s) while felicitating the gratification and use it for the promotional/marketing purposes.
This activity is in no way sponsored, endorsed or administered by, or associated with Facebook. Any information provided by a participant may be used by Nikon India Pvt. Ltd. and not Facebook.
This program is subject to force majeure conditions that are beyond the control of Nikon India Pvt. Ltd.
Nikon India Pvt. Ltd. reserves the right to withdraw any gift/prize(s) awarded to winner(s) in case an entry is found violating any stated terms and conditions and/or if any copyright claims are brought to the notice of Nikon India Pvt. Ltd. and/or its associates.
Each term(s) stated here are separate from each other. If any of these terms are found void or unenforceable by regulatory authority/law enforcing agency of India, that does not make the other terms void, and the other terms shall remain enforceable.
Participation in this Program shall be construed as an acceptance of the Terms and Conditions stipulated herein and of any rules and regulations already announced.
For more information, visit Nikon.