Deadline: 3-Mar-23
The National Institute of Corrections (NIC) is seeking applications for funding under the Fiscal Year (FY) 2023 for the Thinking for a Change Facilitator Program.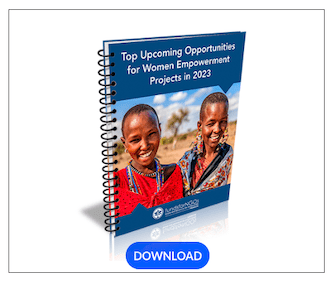 The National Institute of Corrections (NIC) Thinking for a Change -Training for Trainers (T4C T4T) program consists of 73‐hours of blended learning that prepares participants to qualified criminal justice professionals or qualifying government contractors. NIC does not offer training to private or non-profit organizations. The T4C T4T is an interactive online training culminating with three and half days of onsite training at the National Institute of Corrections – Training Academy in Aurora, CO. This cooperative agreement contains multiple program deliveries for three T4C T4T events.
The program is designed to be used with justice-involved adults and youth, males and females in a traditional face-to-face classroom setting. It is intended for groups of eight to twelve and should be delivered only by trained facilitators. Due to its integrated structure, T4C is a closed group program, meaning members must start at the beginning of a cycle and may not join the group mid-stream (lesson five is a logical cut-off point for new group members).
Elements
The Thinking for a Change Facilitator blended program consists of these four important elements:
10 VILT SESSIONS – Attend/participate in ten Virtual Instructor Led Training (VILT) sessions. VILT sessions are live online training events with instructors. Participants attend via computer/internet and interact with the trainers and other participants. The VILTs for this training are each two hours in duration. An additional .25 hours are allotted for these sessions to allow for early sign-in and for the rare occasions when a session may run a few minutes late.
PRACTICE LABS – Attend/participate in three practice labs. During labs, participants will take turns practicing running portions of NIC's T4C Facilitator Training courses as if they were the trainers. These sessions will be facilitated by instructors. Practice Labs are conducted virtually, in the same way as the VILTs. Practice Labs are each two hours in duration.
INTER‐SESSION WORK (independent study/practice) – Participants are required to complete pre‐session and inter‐session assignments as part of this training. These assignments will include: reading lessons, watching short videos, completing worksheets, communicating with instructors and other participants via email and phone, and preparing to deliver lessons for the face‐to‐face portion of the training event.
1 ILT SESSION – Attend/participate in an Instructor Led Training (ILT) experience. ILT sessions are traditional face‐to‐face classroom training events. The ILT for this training is threeand one-half days long.
Goals
The goal of this cooperative agreement is to provide consistent training and support to Thinking for a Change facilitators from local, state, and federal and tribal corrections agencies seeking to support and increase the amount of T4C facilitators in their organizations with fidelity by becoming trained as T4C trainers.
Funding Information
NIC expects to make one award for as much as $125,000 for a 12-month project period, beginning on March 22, 2023. Requests for amounts more than a total of $125,000, including direct and indirect costs will not be considered.
Eligibility Criteria
NIC invites applications from nonprofit organizations (including faith-based, community, and tribal organizations), for-profit organizations (including tribal for-profit organizations), and institutions of higher education (including tribal institutions of higher education). Recipients, including for-profit organizations, must agree to waive any profit or fee for services. Foreign governments, international organizations, and non-governmental international organizations/institutions are not eligible to apply. Proof of 501(c) (3) status as determined by the Internal Revenue Service or an authorizing tribal resolution is required.
NIC welcomes applications that involve two or more entities; however, one eligible entity must be the applicant and the others must be proposed as subrecipients. The applicant must be the entity with primary responsibility for administering the funding and managing the entire program. Only one (1) application will be accepted from a submitting organization.
For more information, visit Grants.gov.