Deadline: 27-Aug-20
The AgriFI Kenya Challenge Fund is a European Union initiative to support productive and market-integrated smallholder agriculture through the provision of financial support worth EUR 18,000,000 to agri-enterprises. The aim is to contribute to improvements in the capacity of smallholder farmers/pastoralists to practise environmentally sustainable and climate-smart agriculture as a business in inclusive value chains.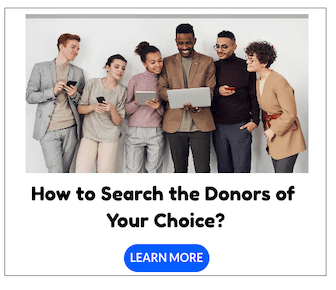 The Challenge Fund is funded by the European Union and co -funded by Slovak Aid. The European Investment Bank (EIB, under the AgriFI Kenya programme is providing long term local currency financing to Equity Bank (Kenya) Limited for on-lending to eligible food and agriculture sector projects.
The Challenge Fund is part of the wider AgriFI programme funded under the 11th European Development Fund (EDF) to unlock, accelerate and leverage investments within value chains.
Objectives
The Fund's specific objective is to integrate 100,000 smallholder farmers/pastoralists in sustainable value chains. By supporting and enabling at least 50 agri-enterprises to increase their turnover (by at least 25%), this will in turn increase incomes and food security for at least 100,000 smallholders/pastoralists and create a minimum of 10,000 net equivalent jobs.
Funding Information
Any financial support requested in this specific Call from AgriFI Kenya Challenge Fund must fall within the following range:
Minimum: €200,000
Maximum: €750,000
The maximum duration of the financial support will be 24 months from the signature date of the contract. During this period the financial support funds will be disbursed based on a negotiated milestone structure.
Eligibility Criteria
The AgriFI Kenya Challenge Fund is aiming to support projects put forward by small and medium sized agri-enterprises with business models that are integrating smallholder farmers/pastoralists into value chains. The agri-enterprises need to demonstrate how they are benefitting smallholder farmers/pastoralists. This may be through the establishment of a new activity or expansion of existing activities in specific or all nodes of the value chain. The following are the general and specific eligibility criteria for the agri-enterprises:
General Eligibility Criteria
Must be an agri-enterprise duly incorporated in Kenya as a company or a cooperative
Must be compliant with all national and local laws and regulations including but not limited to tax regulation, health and safety and environmental standards;
Must be a for-profit entity; not-for-profit organizations and government bodies are not eligible to apply as lead applicants. However, they can contribute to projects as co-applicants;
Must provide evidence in the project proposal of current or future integration of smallholder farmers/pastoralists in existing or new value chain(s) in the project's areas;
Must not be a recipient of financial support from AKCF in previous calls as lead applicant.
Specific Eligibility Criteria
Must have a yearly turnover for the last three years in the range of EUR 200,000 to EUR 50,000,000;
Must have an asset base of less than EUR 43,000,000 (balance sheet total);
Must be willing and able to contribute at least 50% of the project cost through a blend of cash and cash equivalents, credit or equity from own or third-party sources;
The business must have at least three (3) years of uninterrupted operations in Kenya with focus on eligible actions under the AgriFI Kenya Challenge Fund programme.
Must have audited accounts for the three most recent years. The audited accounts should have been prepared in accordance with International Financial Reporting Standards by ICPAK accredited accountant.
For more information, visit https://agrifichallengefund.org/about-the-agrifi-kenya-challenge-fund/