Deadline: 03-Apr-23
Would you like to identify discrimination and exclusion mechanisms in your cultural organization? Would you like to analyse your organisational culture and become more accessible? If, yes then apply now for Tandem Diversity in which Pro Helvetia supports those wishing to pursue this process with its Tandem Diversity programme: Take part in a specially designed two-day workshop to learn the basics of diversity-oriented organisational development and to critically reflect on your organisation. On completing the workshop, you may apply for financial support to initiate and implement a long-term diversity process together with experienced coaches.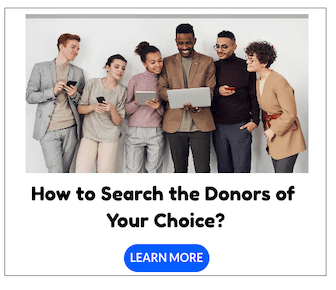 What does the Tandem Diversity offer?
Participation in a Two-Day Diversity Workshop

The two-day workshop enables participants to learn about diversity processes in cultural organisations and to reflect on their organisation's needs based on practice-oriented exercises. What discrimination, exclusion mechanisms and access barriers exist in your organisation? How can you lastingly change your structures, for example, in the areas of staff, audiences and programmes? How can multiple discrimination be addressed? What should take priority? Recognised experts will provide input on these and other questions in group sessions and individual coaching. The workshop aims to convey the methods and tools needed to design an appropriate diversity strategy.
Financial Support for a Long-Term Diversity Process

Have you attended tehir two-day workshop and decided to initiate a diversity process in your organisation? Would you like to tackle long-term structural changes in different areas, for instance, participatory decision-making, open programmes or inclusive recruitment? If so, you can apply for up to CHF 50,000 to receive advice and support from external diversity experts. Note: Pro Helvetia covers the costs of external experts only for the diversity process.
Funding Information
Eligibility Criteria
The workshop is aimed at the members of publicly funded Swiss cultural organisations. Organisations may participate in the workshop with a maximum of two persons, at least one of whom must have managerial responsibility (board of directors, executive board, HR manager, etc.).
What aspects are important for the selection process?
Clear statement of the baseline: What is the status quo of the organisation? What fields of action do you identify with regard to diversity, for example, in your HR policy, internal cooperation, decision-making processes, the design and curating of programmes, etc. and why?
Anchoring within the organisation: Is the diversity process supported by the management? Are time, human and financial resources made available for the process? Does diversity appear in a mission statement or is a code of conduct being developed for the organisation?
Diversity as a cross-cutting issue: In which areas is your organisation addressing diversity? Is this process taking place at several levels of the organisation or is only one area of work (e.g. outreach or arts programme) being considered? To what extent is diversity a goal for the whole organisation and is it being approached intersectionally (i.e. across the organization)?
Transformation potential: Is the organisation ready for longer-term change? What lasting impact does the proposed diversity process promise? Is/are the expert/s involved promoting self-reflection and change or is coaching aimed more at selective awareness-raising and communication?
For more information, visit Tandem Diversity.