Application period runs from 1 January to 31 October
The First People World Wide Keepers of the Earth grants support projects that empower Indigenous communities. Applicants can be grassroots/local organization or group representing an Indigenous-led project.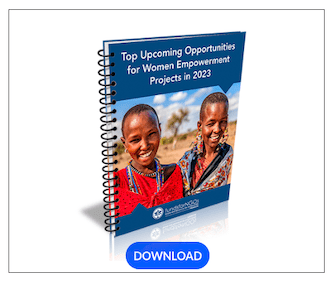 The largest possible grant award is US$20,000. The first time grant seekers will be granted amount from $500 to $5,000 while the applicants who has already been awarded this grant earlier are more likely to be approved for a larger grant for their next project.
Eligibility Criteria for Keepers of the Earth grants  
Keepers of the Earth grants are open to Indigenous-led grassroots organizations, groups, societies, associations, consortiums, Tribes, or First Nations.
Applicant must have an organizational bank account or access to a fiscal sponsor. Applicant's budget proposal must fall within the budget as proposed by the foundation.
Applicants must have not-for-profit certification (IRS letter, registration certificate).
Projects will not be funded

that do not originate from or are not led by an Indigenous community
Travel to the United States
Disaster relief
Missionary Projects
Fees associated with lawsuit proceedings or representation
Electoral campaign activities
Conference registration fees
Work being done by an individual
Scholarships or school application fees
Event fundraising, fundraising campaigns, costs associated with the soliciting of endowment funds, or deficit funding.

Projects that incorporate social, environmental, economic, and cultural concerns equally while addressing the immediate needs of the community will be preferred.
Proposals must demonstrate an approach based on the interconnectedness of people, assets and environment.
Application Procedure
The annual funding cycle of the foundation runs from 1 January to 31 October. In special circumstances application after October 31st can also be considered.
Proposals can either be sent, filling the application form, through email or by uploading proposal video online on the website.
It can take up to eight weeks to review and process the application and the foundation may contact during this time for additional information.
Past Grant Recipients
2013 Grants of US$32,600 (four grants of US$7,500, US$17,200, US$2,900 and US$5,000) to World Institute for a Sustainable Humanity (AWISH)-Sierra Leone.
2013 Grants of $4,281 to Bundu Tuhan Native Residential Committee for the project 'Community Day and pilgrimage to Mt. Kinabalu, a sacred place to the Dusun people' in Malaysia.
Grants of $32,925 (three grants of $9,925, $16,000 and $7,000) to Ogiek Peoples Development· Program for the project 'preventing eviction of the Ogiek people from their lands, conservation of the Mau Forest in the Great Rift Valley, organizing Ogiek communities' in Kenya.
For more information, please visit First Peoples Worldwide Grants.