Deadline: 23 November 2017
The United States Agency for International Development (USAID) in conjunction with the Swedish International Development Corporation (SIDA) is seeking applications from the eligible organizations, companies and investors for its Broad Agency Announcement (BAA) for Catalyzing Private Investment to participate in bolstering investment through innovative approaches that both satisfy the return objectives of the private sector while also supporting sustainable development outcomes.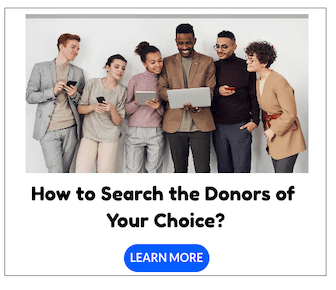 BAA seeks opportunities to co-create, co-design, co-invest, and collaborate in the research, development, piloting, testing, and scaling of innovative, practical and cost-effective interventions to catalyze private investment in developing countries.
This BAA is intended to address the challenge of how to most effectively increase private investment, in a developing country where private funds currently only flow to traditional asset classes (e.g. debt and equity in sovereign and investment grade borrowers) in order to address the gap between the amount of investment needed in the countries where USAID works, and the public sector's ability to finance these projects
Criteria for Consideration
Submissions are not evaluated against other submissions, but solely against the evaluation criteria established in an Addendum.
Decisions regarding USAID's pursuit of a particular project, technology or relationship are based on the available evidence, data, and resulting analysis. USAID seeks solutions that have a significant impact (i.e. breakthroughs, not incremental improvements), and can achieve that impact at scale.
The reputations of an organization, its past performance, the managerial and technical ability of the person or team of people engaged in the endeavor are always significant considerations in assessing the potential and the risks associated with each award..
Eligibility Criteria
USAID is looking to include all types of organizations in this process – including additional donors, resource partners, and funded partners. These different roles may be filled by any organization that brings something of value to bear on the process, including public, private, for-profit, and nonprofit organizations, as well as institutions of higher education, public international organizations, nongovernmental organizations, multi-lateral and international donor organizations are eligible.
Eligible Country: United States
For more information visit grants.gov and download the full announcement of the opportunity.
Premium Video: How to Raise Funds from USAID. In this 90-minute video, you will learn about the USAID Geographic priorities, Issue Sectors and Financial Instruments & Eligibility; information sources for upcoming calls for proposals; and the Request for Application Process & the Basic overview on developing the Letter of Interest (LOI), Budget and Full Grant Application. Click here to login as a Premium Member to view it now. Not a Premium Member? Sign up here!