Deadline: 9-Nov-20
UNDP has launched #TawidCOVIDChallenge  – an innovation challenge prize to promote innovative ways for socioeconomic recovery from the pandemic through recognition of community-based innovations and greater collaboration between local government, civil society, and business.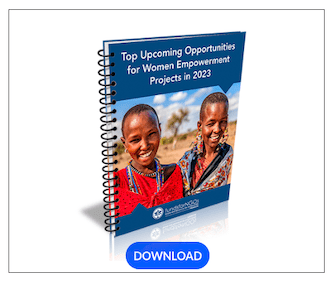 The challenge aims to search for grassroots innovations and other existing community-based solutions that could be further enhanced and scaled, and which are designed to be implemented through the collaboration of NGOs, private sector including startups, local government, and other stakeholders. The challenge aims to incentivize the grassroots innovators that are situated within or are working with these local coalitions to come out and lead change.
Challenge Aims
The challenge aims to find, improve, test, and scale novel solutions that:
strengthen local multi-stakeholder convergence and social accountability and in the local delivery of socioeconomic recovery programs,
promote sustainable livelihood by building the capabilities and assets of the poor,
mobilize new resources for these innovative recovery initiatives.
Challenge Areas
Social Accountability – the solutions should help strengthen ordinary citizen's constructive engagement—from participatory planning, budgeting, and targeting; to citizen monitoring of project procurement and implementation—in the efficient and effective delivery of socioeconomic recovery programs and projects at the local level.
Sustainable Livelihood – the solutions should be aimed at building the assets and capabilities of poor families and communities for them to attain self-sufficiency under the new normal.
Resource Mobilization – to support social accountability and sustainable livelihood interventions, creative approaches to mobilizing human, institutional, and financial resources for these will be sought and tested.
Funding Information
Three (3) to four (4) innovative solutions will be provided by UNDP with an award prize in the range of $20,000 to $40,000 each.
UNDP support through the challenge prizes shall be for a four (4) -month period from 16 November 2020 to 15 March 2021, with a tolerance for extensions of up to 31 March 2021 at the latest.
Eligibility Criteria
The innovation challenge is open to all innovators whether individuals, non-profits, startup enterprises, or others who have created solutions that could help reduce poverty under the new normal, and which could be tested and scaled.
In addition, innovators who want to apply for the Challenge fund should also meet the following eligibility criteria:

For individuals, they must submit any government-issued identification. For organizations, they must submit registration documents.
All innovators must demonstrate their capacity to implement their proposed project and will need to demonstrate adequate financial, material, human and other non-financial resources to implement the proposed project within the set timeframe.
The innovation must be implementable in one or more locations.
The innovation must have a potential for financial, social and environmental sustainability and scale-up.
All innovations must be inclusive in nature and benefit the target beneficiaries and contribute to the achievement of SDGs rather than solely benefitting the participating entity.
The innovations must demonstrate that the activities funded by the Challenge Fund will be in addition to the entity's existing activities and that the innovations would not go ahead without Challenge Fund funding.

Note: The following are disqualified from participating in the challenge: UNDP personnel and their relatives; the Philippine Business for Social Progress (PBSP) which serves as national secretariat of ZEP; and the organizations of individuals involved in the mapping of solutions, the public webinars and design clinics, and the evaluation and selection of winning innovators
Other parameters for selecting and monitoring the performance of innovative solutions are as follows:

Preference for grassroots solutions
Multi-sectoral implementation
Evidence and experimentation
Priority areas: Though the challenge will be national in scope, UNDP will prioritize those which will be implemented in priority areas for poverty action based on ZEP's local convergence areas, UNDP-identified priority geographically isolated and disadvantaged areas (GIDAs), local poverty incidence and magnitude, and other poverty parameters.
Selection Process
The UNDP will review proposals through:
determination of scope and eligibility;
technical review of eligible proposals;
scoring and ranking of the eligible proposals based on the assessment criteria outlined in the previous section to identify the highest-ranking proposal;
round of clarification (if necessary) with the highest scored proposal;
Innovation Challenge Award and Contract.
For more information, visit https://procurement-notices.undp.org/view_notice.cfm?notice_id=71531