Deadline: 28-Feb-23
The European Institute of Innovation and Technology (EIT) HEI Initiative have announced a third call for proposals, inviting higher education institutions to design activities that will improve their entrepreneurial and innovation capacity.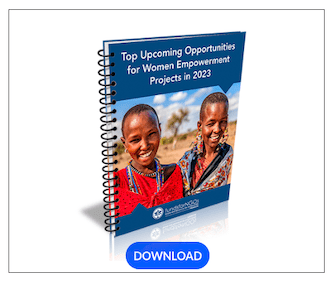 Objectives
One specific objective in the new EIT SIA 2021-2027 is to create systemic impact in higher education at the institutional level, by supporting higher education institutions (HEIs) to strengthen their innovation and entrepreneurial capacity and integrate into and engage with innovation ecosystems. By doing so, HEIs will be empowered to become engines of impact and support the realisation of a carbon-neutral, digital, circular and inclusive society.
Under the EIT SIA 2021-2027, the EIT and the EIT KICs will raise the bar and create systemic impact in higher education by strengthening innovation ecosystems. This will be achieved through the following:

Increasing the entrepreneurial and innovation capacity of higher education institutions across Europe by promoting and supporting institutional change in higher education institutions.
Strengthening the integration and contribution of higher education institutions to innovation ecosystems.
Aims and Priorities of the HEI Initiative
The scope of the HEI Initiative is broad. It aims to address the need for HEI transformation and the role of HEIs in boosting sustainable, inclusive economic growth and competitiveness by reinforcing the innovation capacity of Europe. More specifically, the HEI Initiative aims to encourage HEIs to reflect on their own practices and the opportunities for increasing their impact in their ecosystem in Europe, and it provides support to HEIs to develop and undertake concrete Actions which are specifically tailored to achieve such enhanced impact. HEIs will, consequently, identify the potential to take a significant step forward in increasing their innovation and entrepreneurial capacity.
The overarching aims of the HEI Initiative are to empower HEIs across Europe to become innovative and entrepreneurial in general, and also in their approach to education, research, and engagement with businesses and the broader regional and local innovation ecosystem, including but not limited to civil society, public institutions, regional authorities and third sector organisations, in the most inclusive and gender-balanced way.
The activities shall address primarily the capacity development of HEIs, including:

the exchange and implementation of best practices in knowledge triangle integration, including organisational learning, training for up-skilling and re-skilling, coaching and mentoring;
the development of action plans on how to address identified needs in areas such as innovation management, start-up creation and development, technology transfer including intellectual property rights management, sustainability and climate neutrality by design, people and organisational management, the integration of gender approaches in innovation and engagement with local stakeholders and civil society; and
the implementation of innovation capacity development action plans and follow-up actions
Funding Information
The total maximum funding for each HEI project from this HEI Call 3 is EUR 750,000 and the maximum number of projects to be funded is 16.
The total maximum funding per HEI project for Phase 1 is EUR 350,000
The duration of the HEI projects selected from this HEI Call 3 will be distributed across two phases. The activities in the HEI application to be funded should be designed for a 15-month period but include a clear distinction between the activities and results in Phase 1 and those in Phase 2.
Upon satisfactory completion of Phase 1, an HEI project may continue to Phase 2, which will consist of an additional 6.5 months and an additional maximum funding of EUR 400,000.
Geographical Scope
A broad geographical scope, especially involving organisations established in RIS-eligible countries, is strongly encouraged. Involving organisations from Ukraine is strongly encouraged as well and will be positively evaluated.
It is suggested that relevant regional/territorial authorities be consulted in the process of HEI application development.
Existing consortia of HEIs, such as the European University Alliances funded by the European University Initiative, are encouraged to submit an application.
Eligibility Criteria
To be eligible for participation and funding, a participant must be a 'legal entity'. A 'legal entity' means any natural or legal person created and recognised as such under national law, EU law or international law, which has legal personality, and which may, acting in its own name, exercise rights and be subject to obligations, or an entity without legal personality.
Funded entities must register in the EU Participant Register30 before submitting their application, in order to obtain a Participant Identification Code (PIC).
To be eligible for participation and funding as a full partner, consortium members must be established in one of the Horizon Europe eligible countries. Non-Horizon Europe eligible countries may participate as associated partners, but they are not eligible for HEI Initiative funding. Organisations eligible for participation and funding can be:
Higher Education Institutions (HEIs). These are institutions which offer recognised degrees or other tertiary level qualifications and other comparable institutions at tertiary level, if recognised by the national authorities. These institutions must be recognised as higher education institution by the national authority of its country. Each HEI must provide proof of accreditation by the corresponding national authorities to offer recognised degrees. The applicant/coordinator must be an HEI.

Public or private, small, medium or large enterprises (including social enterprises)
Research institutes
Public bodies at local, regional or national level
Intermediary organisations or associations which represent Higher Education Institutions (HEIs)

An HEI project consortium must consist of a minimum of four organisations. There is no maximum number of organisations within a HEI project consortium.
For more information, visit EIT.