Deadline: 3-Apr-23
Applications for Global Future Fellows (GFF) 2023 are now open to produce a Collaborative Action Plan, identifying collaboration areas to achieve food security amid global tensions.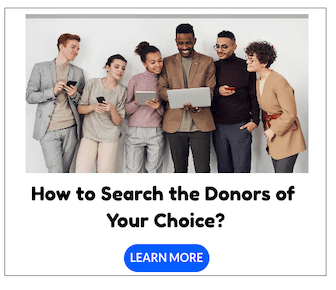 The Global Future Fellows (GFF) is a short-term fellowship program by Pijar Foundation, in line with their spirit to promote 'collaborative governance' between public, private, and community sectors.
The second edition of GFF will focus on the theme "Achieving Food Security Amid Global Tensions" with 36 Fellows from the public, private, and community sectors.
Pijar Foundation successfully organized the inaugural Global Future Fellows (GFF) in September – October 2022, in Bali and Jakarta.
Why should you join GFF?
GF Fellows will have the opportunity to engage in a series of knowledge exchange and upgrading activities, to build multi-sectoral global networks, identify synergy areas, and consolidate learnings into a practical 'action roadmap', which will be coordinated with key decision-makers. The 'action roadmap' is a concrete form of contribution that GF Fellows make to help guide key players in a common direction.
GF Fellows will receive a Certificate at the program's culmination.
They also expect GFF's impact to extend beyond the program's end-date. The Action Roadmap and the created global network will be a launchpad for scaled, sustained, and impactful collaborations.
Areas
GFF is distinguished by five key areas of opportunity:
Access to global and national network of strategic players
Platform for professional development
Concrete contribution to problem-solving
Fully-funded residencies in Yogyakarta
Certificate
Short-term Fellowship Program: Taking place between 21-25 May 2023
Knowledge and Network Elevation: Fellows will engage in knowledge-upgrading activities, while building a multi-disciplinary coalition of global change-makers
Collaborative Action Plan: The Collaborative Action Plan will be presented and coordinated with key decision-makers in the years ahead
Eligibility Criteria
While there is no perfect archetype for the Global Future Fellows, applicants must:
Be a Indonesian Citizen: Can live overseas but commit to onsite participation during the program dates
Have Minimum Bachelor's Degree: Hold a minimum of Bachelor's degree, from an Indonesian or an overseas institution
Be Committed: Fellows must commit to participate in all of the events and activities under the Fellowship agenda
Be Experienced: Have at least 5-7 years of academic or professional experience
Be Proficient in English: Be proficient in English, as some components of the Fellowship will be delivered by their global partners
Have a Strong Track Record in the Food and Agriculture Sector: Have a strong track record in the food and agriculture sectors (from the public, private, or community sectors) and commitment to leverage the program's learnings to make positive impact
For more information, visit GFF.