Deadline: 24 February 2020
The Fondation de France and the French Committee for International Solidarity (CFSI) has announced a 2020 Call for Projects "Promotion of Family Farming in West Africa" to promote local initiatives to increase access to food through viable and sustainable West African family farming, to share the gains on a larger scale and to contribute documentation of the sustainability of this agricultural model that is likely to challenge decision-makers to take these issues into account in public policies.
Objectives
The specific objectives are:
improve and secure the production, processing, preservation and marketing of agricultural products and ensure access to urban and rural consumers, especially poor consumers, through innovative and concrete actions;
to share among local, national and international actors, the knowledge acquired through the concrete actions supported by the program, and to draw global lessons from it;
to produce documents and arguments useful to the actors ensuring a watch and political interpellation.
Themes
The program supports projects which take into account both the following themes:
Connecting family farming to urban and rural markets/promoting the consumption of local products:

how can local family farming supply domestic markets and feed the cities –big or medium ones– and rural settlements? How can it compete with imported products and regain a share of urban markets? How to boost the consumption of local products? How can the rural population live decently from family farming activities? How can producers, processors, merchants and consumers cooperate for mutual benefits?

Developing methods of sustainable agriculture/ sustainable food systems:

Is it possible to meet the challenge "Feeding the towns, now and in 2050, through family farming" by developing sustainable agriculture? How can family farming adapt to climate change? How can it contribute to preserving natural resources and biodiversity – whether in the phase of production, processing or marketing?
Priority Questions in 2020
As in 2019, the 2020 call for proposals exclusively targets innovations specific to the connection with mass markets. Accordingly, in 2020, only the projects addressing, in an innovative and precise way, one or several of the following priority questions will be selected:
how to go beyond the niche markets? Whether through institutional purchases? Or through actions aimed at reaching a significant number of consumers belonging to middle class and low-income categories, or even very low-income categories? Or through actions involving West African consumers and, where appropriate, their organizations, in the co-construction of a pathway towards mass consumption of healthy local products?
Funding Information
Two kinds of initiatives will be supported: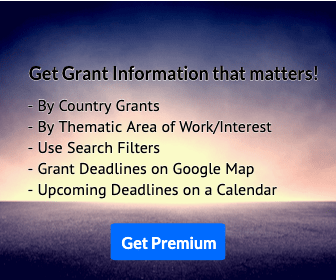 short-term projects (one-year duration), with a granted amount of 10,000€ to 15,000€;
multi-year projects (3 years maximum), with a maximum amount of 50,000€ for the whole time period (3 years) and paid in annual tranches in light of the progress of the project.
Eligibility Criteria
To non-profit legal entities:
A local authority can not be a promoter of the project but can be a principal partner.
Important: this call for proposals is reserved for proposals of partnership actions, formalized between African and European (EU) organization(s). The applicant organization can be West African or European (EU).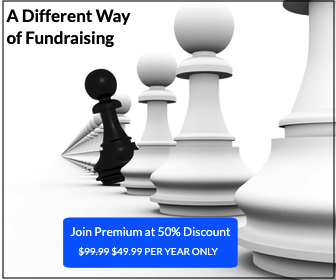 For more information, visit https://bit.ly/35Xxaqw
*Information on source website is available in French