Deadline: 23-Sep-20
NSW Government is seeking applications from eligible organisations for its COVID-19 Domestic and Family Violence Funding – Tranche 2 grant program that aims to support sexual, domestic and family violence services to respond to the challenges posed by COVID-19.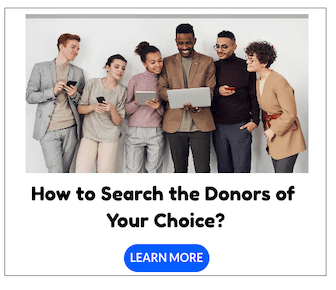 Frontline organisations which are experiencing increased demand in services as a result of COVID-19 can apply for a share in grant funding. The NSW Government understands that domestic, family and sexual violence services have had to respond to changes in service delivery, complexity or demand of their program resulting from the COVID-19 pandemic.
The NSW Government is looking to fund:
Organisations that demonstrate an understanding of, and experience in working with people experiencing sexual, domestic and/or family violence.
Initiatives that target communities or areas of key interest, like prevention or early intervention.
Initiatives that relate to NSW Premier's Priority to reduce domestic violence reoffending, including working with perpetrators and/or with victim-survivors.
Grant Objectives
Adapt service delivery, for example by making service adjustments or modifications to respond to changing client needs or social distancing requirements.
Expand service delivery, for example by increasing capacity to deliver more services to more clients.
Introduce new services, in accordance with demand arising from the COVID-19 pandemic.
Grant Information
The $9 million COVID-19 Domestic and Family Violence Funding – Tranche 2 Grant program is supported by funding from the Commonwealth Government.
Eligibility Criteria
To be eligible for funding, applicants must:

provide a direct and frontline service to people experiencing, or at risk of experiencing, sexual, domestic and family violence; or provide services or programs for perpetrators, as part of their overall service delivery model; and
be established in NSW and operational.

Eligible applicants may include not-for-profit organisations including community organisations and/or faith based organisations.
Applicants that received funding under the recent Commonwealth Government and NSW Government stimulus packages are eligible to apply. However, priority may be given to:

applicants that did not receive such funding.
Services which assist Aboriginal communities, culturally and linguistically diverse communities (including people on temporary visas), people with disability, the LGBTIQ+ community.
Initiatives which relate to the NSW Premier's Priority to reduce domestic violence reoffending, including working with perpetrators and/or victim-survivors.
Assessment criteria
Applicants are to submit a short expression of interest (EOI) via the SmartyGrants portal. The EOI should detail the initiative, including the identified need for the funds, the services the funds will assist, and the client base that will benefit from the funds.  Applications include:
Details of the Initiative to be funded.
Description of the need for additional resources.
Details of the service and client base.
Provide evidence in support of the grant request.
Demonstrate how the additional resources will assist clients.
Detail how the initiative will be integrated into the applicant's existing service.
Clearly state what other COVID-19 related funding the applicant has received, including from an industry body or private sector organisation, if any
Explain the way in which the initiative will be managed as a one-off, COVID-19 specific grant for up to 12 months duration only.
Assessment process
Organisations will have four weeks to submit an Expression of Interest.
EOIs will be assessed through a two-stage process:
An initial review of eligibility as per the eligibility criteria.
A review of EOIs against the assessment criteria, undertaken by an assessment panel comprised of senior representatives. A probity advisor will also be engaged to advise the panel.
For more information, visit https://www.women.nsw.gov.au/commissioning/DFVCovid19Funding