Deadline: 1-Nov-21
Applications are now open for the America's Farmers Grow Communities Grant Program.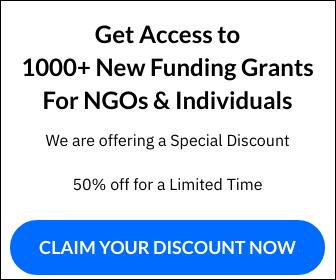 Funding Information
Farmer winners will be selected from each state for which at least one eligible entry is received from an Eligible Farmer who resides or farms in such state, and the Sponsor will award each farmer winner the right to select an eligible Charity to receive a $5,000 Grant.
Conditions
By participating in the Program, each Eligible Farmer agrees as follows:

to be bound by these Official Rules which are final and binding in all respects, and to comply with all decisions of the Sponsor with regard to the Official Rules;
to comply with all federal, state and local laws and regulations; and
that Missouri law, without regard to its conflict of laws principles, shall apply exclusively to the Program and Official Rules and that any dispute with respect to the Program and/or these Official Rules shall be resolved in either the federal or state courts located in the State of Missouri, County of St. Louis.

By participating in the Program, each Eligible Farmer, except where legally prohibited, without additional compensation:

grants permission for the Sponsor, and those acting pursuant to the Sponsor's direction, to use his or her name, home town name, picture, portrait, likeness, voice, biographical information, and comments made in connection with the Program in any and all advertising and promotional materials, worldwide, and/or on the Internet, including social media, relating to the Program, and similar programs which may be offered by the Sponsor;
agrees that the Sponsor may make slight stylistic modifications to his or her comments, which do not materially alter the original meaning;
waives any right to review or approve any such use;
agrees that all media or other materials created by the Sponsor are the property of the Sponsor, including but not limited to any copyright therein; and
agrees that the release of information about being chosen as a winner, including dissemination to the public through any channels, may be made by the Sponsor; and
releases the Sponsor from any and all claims for libel, copyright, invasion of privacy or rights of publicity pertaining to such use.
Eligibility Criteria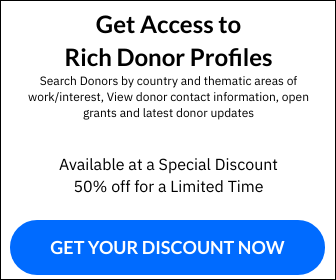 The Program is open to Eligible Farmers.
Farmer Eligibility – An Eligible Farmer must:

be 21 years of age or older at the time he or she submits a program entry and
be actively engaged in farming, in the continental United States, a minimum of 250 acres of one or more crops. A farmer is "actively engaged in farming" if he or she performs the work on the farm or hires and actively manages others who do so.

Eligible Charities – In order to be eligible to receive a grant under the Program (a "Grant"), the charity selected by an entrant (a "Charity") must be a tax-exempt public charity, meaning that the Charity must be recognized by the Internal Revenue Service as tax-exempt under Section 501(c)(3) or as a "unit of government" under Section 170(c)(1). Section 501(c)(3) is a section of the Internal Revenue Code that establishes criteria for tax-exempt charitable organizations. Section 170(c)(1) refers to agencies that conduct business to benefit the public at large, such as public schools, and municipalities.
Organizations that Can Not Receive Program Grants- The Sponsor cannot fund any organization that could purchase, dispense or prescribe Bayer products, or their affiliated foundations (e.g., no hospitals, medical schools, health care providers, pharmacies, etc.). As a rule, the Program does not provide grants to: fire and EMS organizations; religious organizations; veterans organizations; political groups; fraternal organizations; or any organization that discriminates against any individual by virtue of his or her race, color, religion, sex, age, national origin, disability, veteran status, gender identity, gender expression, sexual orientation (real or perceived), or any characteristic protected by applicable United States federal or state law.
Individuals Not Eligible to Participate – The following individuals are not eligible to participate in the Program:

officers, directors, and employees of Bayer Fund, or of any of its representatives or advertising/promotion agencies, or any of their spouses, children, or household members;
officers, directors and employees, of Bayer Corporation, or of any of its subsidiaries or affiliates, or any of their spouses, children, or household members; and
officers, directors and employees of any seed dealer, or any of their spouses, children, or household members.
For more information, visit https://www.americasfarmers.com/grow-communities/program-rules/