Deadline: 20-Jul-20
Applications are now open for the Social Enterprise Support Fund to provide essential financial support to help social enterprises during COVID-19.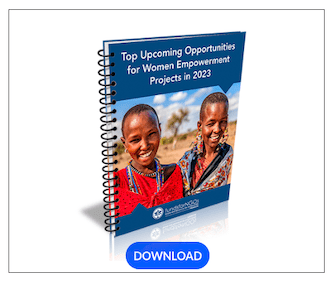 It will help social enterprises to meet additional demands, change the way they work, make their spaces COVID-secure, and manage liquidity during the next six months.
Five social enterprise support agencies have come together to deliver the fund. Big Issue Invest, The Key Fund, Resonance, the
School
for Social Entrepreneurs (SSE) and UnLtd will jointly deliver £18.7 million in grants, with support from CAF Venturesome, the Young Foundation and Ashoka.
This has been made possible thanks to The National Lottery Community Fund, the largest funder of community activity in the UK. The partnership is one of five The National Lottery Community Fund is supporting as part of its COVID crisis response.
The Fund particularly welcome applications from social enterprises that are led by people from BAME backgrounds, people with disabilities, from the
LGBTQ
+ community or by people with lived experience of the issue they are seeking to resolve.
Funding Information
You can apply for grants of between £10,000 and £300,000, but most grants will be between £10,000 and £50,000. They require additional information for grants of over £50,000 and these will take longer to process. Grant awards over £100,000 will be rare, and will require additional due diligence checks and a telephone interview.
The application asks for information on your projected income and expenditure for the next 12 months (or a 12-month period that covers at least until December 2020).
Eligibility Criteria
These are the eligibility criteria for this fund:
In England: This fund is only available for social enterprises most of whose beneficiaries are in England.
At least one year old: Your organisation must have been incorporated for at least one year to be eligible for this fund. This means it must have been registered with Companies House, the Financial Conduct Authority (FCA) or the Charity Commission one year ago.
An incorporated social purpose organisation, with an asset lock: Your social enterprise must be incorporated. It may be a charitable company, a charitable incorporated organisation (CIO), a Community Interest Company (CIC) or a Community Benefit Society (CBS / Registered Society).
It may also be a company limited by guarantee (CLG), a company limited by shares (CLS), a co-operative society, or other registered society, if, within its governing document it has:

a clear social purpose
a restriction on distribution of profits, to the extent that at least 51% of surpluses are reinvested for its social purpose
an "asset lock"
For more information, visit https://socialenterprisesupportfund.org.uk/funding-eligibility/guidance-applicants