Deadline: 30-Nov-21
Applications are now open for the Colcom Foundation Grant Program to foster a sustainable environment to ensure quality of life for all Americans by addressing major causes and consequences of overpopulation and its adverse effects on natural resources.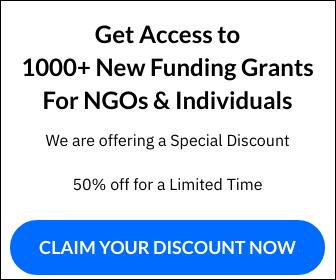 Funding Interests
Population

Colcom Foundation recognizes national organizations acknowledging the impact of human population growth on U.S. environmental sustainability, natural resource depletion, and land and watershed degradation.
The Foundation supports a meaningful national conversation on the optimal level of immigration in light of jobs, natural habitat, biodiversity, civic society, and economics.
The Foundation has no tolerance for discrimination; all must be treated with equal dignity. These principles govern the Foundation's grantmaking.

Environment

Committed to ensuring quality of life and environmental sustainability in southwestern Pennsylvania, Colcom Foundation favors programs addressing watershed remediation, protecting natural resources, preserving air and water quality, and conserving farmland and wildlife habitat.
For its grantmaking purposes, Colcom considers the following counties to be in southwestern Pennsylvania: Allegheny, Armstrong, Beaver, Bedford, Blair, Butler, Cambria, Fayette, Greene, Indiana, Lawrence, Somerset, Washington, and Westmoreland.

Community

Colcom Foundation directs community grantmaking to programs enhancing Pittsburgh's vitality and livability. Examples include programs to enhance parks and trails, expand public gardens and streetscapes, create and maintain art for public spaces, provide environmental education, and sustain recreational facilities.
For more information, visit https://colcomfdn.org/grants/apply-for-a-grant/