Deadline: 15-Jan-23
The Prostate Cancer Research (PCR) is accepting proposals for innovative, ambitious research projects that address key challenges pertaining to addressing prostate cancer.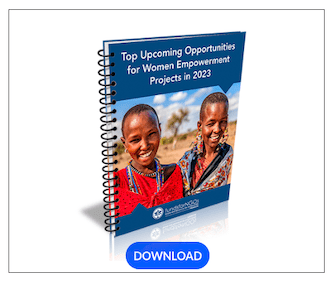 PCR is proud to work with the UK's top scientists with a shared aim of reducing morbidity, increasing survival rates and improving quality of life for men with prostate cancer. They are committed to funding the gaps they see in the research ecosystem and there is an urgent need to develop new effective treatments for men with prostate cancer, particularly advanced prostate cancer, and to carry out the underpinning research to achieve this.
Areas of Research Interest
This grant call aims to address some of the major challenges faced by men with prostate cancer. A number of significant gaps in their scientific knowledge of prostate cancer are slowing down better outcomes for patients. Better understanding of prostate cancer will lead to new treatments and using current treatments more effectively. While they are interested in the areas of research, they will consider any research avenue relevant to men with advanced prostate cancer:
Drug/ therapy discovery and Treatment
Side Effects
Diagnosis
Classification and Drug Targeting (Personalised Medicine)
Basic Science and Target Discovery
Experiences of the healthcare system
Treatment adherence
Funding Information
Up to £500,000 for each awarded project between 3 to 5 years in duration.  The funding can be used to cover directly incurred research costs such as: salaries, consumables, travel and equipment.
They may at their discretion, if an applicant has not had sufficient resources to gather strong preliminary data, or a project is felt to be particularly high-risk, award a pilot grant of £100,000 for up to 18 months, with the possibility of subsequent further funding.
Eligibility Criteria
Career Stage 

Applications are accepted from academic or research institutions, or hospitals that are based in the UK or USA. National or international collaborations will be considered as long as the award can be administered through a UK- or USA-based lead host institution.
The lead applicant(s) must be based in the UK or USA and at minimum have a PhD (or equivalent higher research degree) and three (3) years of independent research experience. However, if you have less than three (3) years of independent research experience, you may still apply under the mentorship of a senior. They assess eligibility on years of experience, not calendar time since qualification, or on age.
They welcome co-PIs on projects and encourage eligible early career researchers to apply in their own name.
They encourage involvement from community groups and patients, including as co-investigators and/or collaborators.
They  are aware that career paths are not necessarily linear. For example, some people may have caring responsibilities, or may have been adversely affected by disruptions caused by the pandemic. If you have an idea that could improve the situation for people affected by prostate cancer, they encourage you to apply to their schemes. They have provided the option for you to provide contextual information on any gaps in your career and/or publishing history, and any impacts of COVID-19 on your research, that you may want them to take into account so that they can assess your application fairly.
The project should boost prostate cancer research and build capacity in advanced prostate cancer research.

Institution 

The lead applicant must be based at a university or research institution or hospital in the UK or US. National or international collaborations will be considered as long as the award can be administered through a lead host institution based in either country.
Research Strategy
All proposals must align with their Research Strategy and should be innovative, solution-oriented and seek to develop recommendations.
The three main criteria used to select successful projects will be:

Relevance to people affected by prostate cancer
Scientific excellence and innovation
Collaboration with other scientists
For more information, visit PCR.