Deadline: 20-Nov-22
The Heart of Bucks Community Foundation is seeking applications for its Buckinghamshire Capacity Fund.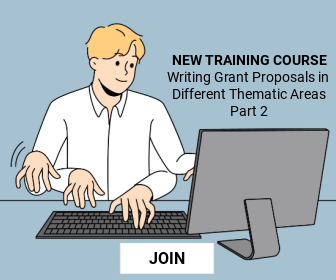 Purpose
There are many complexities and challenges that cause poverty. It is first on the list of the UN global 'Sustainable Development Goals', which set the blueprint for prosperity for global society by 2030. But poverty and financial insecurity are major and multifaceted issues that requires significant resources and cross-sector thinking to tackle effectively.
As local grant-makers, they want to think global, and act local. They want to make a difference by working together, to tackle a challenging and deeply concerning area of focus within Buckinghamshire. Through the creation of this collective fund, they want to provide the local non-profit sector with additional resources to deliver a larger local safety net than would otherwise exist.
Funding Information
at least £110,000 – a single grant will be made to the lead applicant of the successful bid.
What can they apply for?
They will be able to consider funding for groups wanting to extend and enhance an existing service, as well as new and innovative approaches.
Applications can include capital expenditure, core costs and project costs such as training, venue hire, volunteer expenses etc.
They will prioritise applications that:

Demonstrate how their work would provide support for, or reduce the number of, households living in poverty (as defined by the Joseph Rowntree Foundation) in Buckinghamshire for at least 12 months from date of award.
Demonstrate clear partnership/collaboration with at least one other NfP organisation.
Consider how they will work closely with organisations outside of the NfP – for example the local authority, Buckinghamshire Business First, the healthcare trust, and other relevant agencies.
Demonstrate an understanding of the local context, and how to work effectively within Buckinghamshire as a distinct and unique 'place'.
Can show how they will be inclusive of people who are more likely to experience financial insecurity and/or are less represented in existing support services.
Eligibility Criteria
Registered charities, not-for profit groups, voluntary and community groups which are based in, or operate for the benefit of, residents in Buckinghamshire. The groups must be formally constituted and operate for public benefit. Preference will be given to consortium/partnership applications of two or more local organisations.
For more information, visit https://heartofbucks.org/buckinghamshire-capacity-fund/