Deadline: 27-Mar-23
The U.S. Department of State, Bureau of Democracy, Human Rights and Labor (DRL) announces an open competition for organizations to submit applications for projects that address the impact of climate change and environmental degradation on democracy and human rights in the Middle East and North Africa (MENA) region.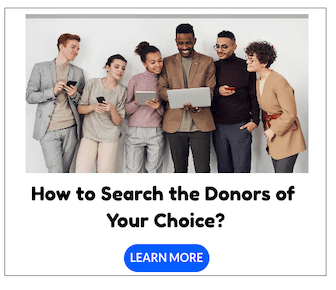 DRL seeks regional projects in the Middle East and North Africa that articulate the linkages between human rights and good governance with climate and the environment, and that prepare citizens to play a key role in mitigating the effects of climate change and environmental degradation. Responsive projects should be designed to achieve outcomes that may include:
Civil society organizations (CSOs) and natural resource defenders (NRDs) meaningfully and safely contribute to national, regional, and global environmental policy development and reforms.
Reform efforts that address environment and the challenges of climate change insecurity and include efforts to address governance, corruption, post-conflict recovery, and a just and equitable transition to a clean economy.
Ensure the public has access to transparent and credible information on climate issues, including by supporting responsible media reporting, the role of independent media in climate coverage, and access to public records on environmental degradation and climate change.
NRDs and CSOs are better able to safely coordinate and cooperate in their local, national, and regional-level advocacy for preserving natural resources and tackling climate change.
Funding Information
Funding Floor (lowest $$ value): $750,000
Funding Ceiling (highest $$ value): $1,750,000
Period of Performance: 24-36 months
Anticipated Time to Award (pending availability of funds): 8 months.
Eligibility Criteria
DRL welcomes applications from U.S.-based and foreign-based non-profit organizations/nongovernmental organizations (NGO) and public international organizations; private, public, or state institutions of higher education; and for-profit organizations or businesses. DRL's preference is to work with non-profit entities; however, there may be some occasions when a for-profit entity is best suited.
Applications submitted by for-profit entities may be subject to additional review following the panel selection process. Additionally, the Department of State prohibits profit to for-profit or commercial organizations under its assistance awards. Profit is defined as any amount in excess of allowable direct and indirect costs. The allowability of costs incurred by commercial organizations is determined in accordance with the provisions of the Federal Acquisition Regulation (FAR) at 48 CFR 30, Cost Accounting Standards Administration, and 48 CFR 31 Contract Cost Principles and Procedures.
Ineligible Activities
Activities that are not typically allowed include, but are not limited to:

The provision of humanitarian assistance;
English language instruction;
Development of high-tech computer or communications software and/or hardware;
Purely academic exchanges or fellowships;
External exchanges or fellowships lasting longer than six months;
Off-shore activities that are not clearly linked to in-country initiatives and impact or are not necessary per security concerns;
Theoretical explorations of human rights or democracy issues, including projects aimed primarily at research and evaluation that do not incorporate training or capacity-building for local civil society;
Micro-loans or similar small business development initiatives;
Initiatives directed towards a diaspora community rather than current residents of targeted countries.
For more information, visit Grants.gov.