Deadline: 30-Jun-2020
The United Nations Development Programme (UNDP) has announced a call for proposals to empower marginalized individuals and communities to advance their human rights and access to justice in Albania.
Objectives
The goal of the proposals should be strengthening the role of HRIs to:
Promote respect for HRs, equality before the law and non-discrimination;
Ensure better coverage, accessibility and public outreach, raise awareness on HRs and discrimination issues and facilitate the lodging, as well as an effective response to violations of HRs and discrimination complaints;
Enhance fulfilment of the social and legal needs of the people in need through facilitating legal education and increasing legal awareness of the Albanian society on the rule of law and human rights; informing marginalized groups on legal aid guaranteed by the state;
Strengthen coordination among services providers and the community in areas where there are not yet established FLA centres.
More specifically, some types of services as per this call, could be the following:
Street Law activities (street law visits, meetings in rural and remote areas)
Developing and disseminating street law publications/leaflets, written in a simple language for wide public use;
Mobile free legal aid days to reach vulnerable individuals in remote area with resources (mobile services, clients' case referral and other specific activities related to case follow-up);
Awareness raising and information sharing on open days on important legal and human rights issues;
Undertaking of initiatives to improve accountability of local duty bearers for the legal and social problems of the people in need.
Funding Information
The project proposal should include a budget proposal where the request for grant shall not exceed the amount of 1,700,000 Albanian LEKË. Any grant requests over 1,700,000 for the total project period will not be considered.  Proposals will be considered "one-time grants," with no expectations for follow-on funding.
Duration
The project duration is maximum 12 months with possibilities to extend services for a defined future period based on the performance and the local demand for the services requited as per this call for proposal.
Eligibility Criteria
This call is open to Albanian organizations focused on legal and psycho-social support and awareness raising of marginalized communities on human rights, such as victims of gender-based and/or domestic violence, returnees from migration, Roma and Egyptian communities, members of LGBTI community, persons with disabilities, including youth and elderly.
By organization it is understood a non-profit organization registered in Albania to provide legal and social services to the vulnerable individuals and groups, where a primary aim of these organizations is empowerment and the growth of self-advocacy of persons to realize their lawful interests by accessing basic services, including legal aid services.
Application Requirements
The applicants should submit: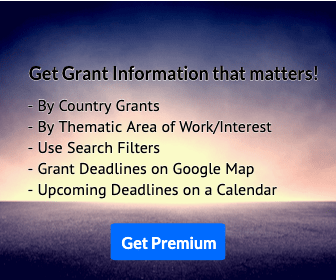 the court decision certifying the registration of the organization
a valid tax registration (NIPT) certificate
a bank account in Albanian Lekë (ALL) in the name of the organization.
For more information, visit http://www.un.org.al/employment-and-procurement/call-proposals-empower-marginalized-individuals-and-communities-advance